July 25th, 2023 at 3:25 pm -
GS2 Games announced today that the space FPS game 41 Hours, available now at retail for PlayStation 4 and PlayStation 5. Ethan is a scientist obsessed with his work, but he loves one thing above even his career: his wife. When she goes missing, he'll stop at nothing to find her, even bending time itself to his will. Scour the dimensions and scramble the space-time continuum to recover what was lost before it's too late!
Ethan puts his time in the lab to good use as he masters the science of teleportation, cloaking, and even time travel. Journey across exotic extraterrestrial environments in your search and pit your wits and skills against armies of alien foes, robots, and even space zombies!
There's no telling what fresh horrors lie around the next corner, but Ethan learns to use six high-powered weapons to aid him in his quest, each carefully honed to feel as realistic as possible, even down to the attachments and handling. And when all else fails, Ethan can manipulate the environment itself thanks to his newfound powers of telekinesis. Whatever your preferred problem-solving style, 41 Hours and its mind-bending story and puzzles will put your skills to the test across eleven chapters of fast-paced shooter gameplay.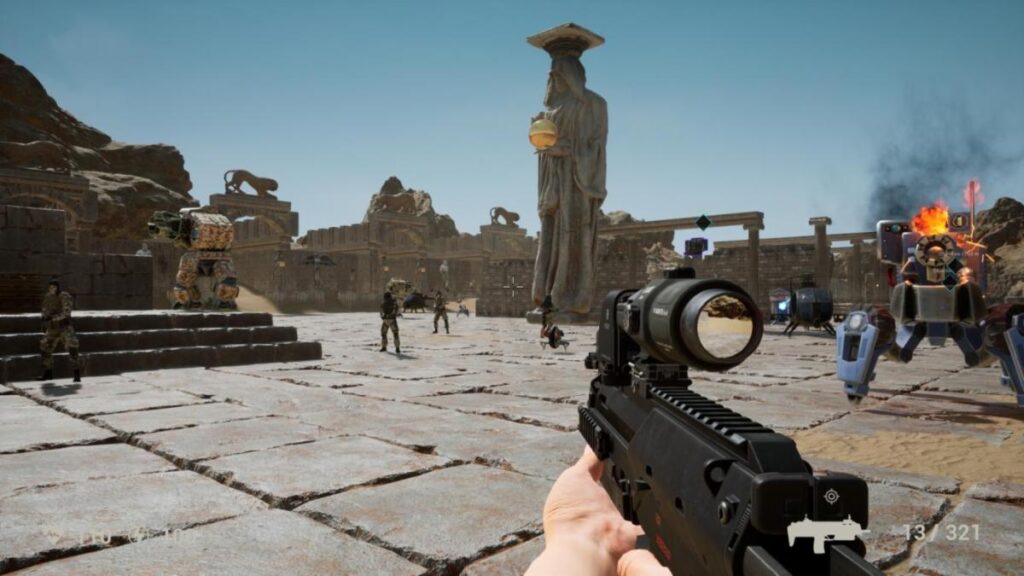 About GS2 Games
GS2 Games is a licensed PlayStation and Nintendo Switch publisher and distributor of video games all across the globe. Founded in 2019 by industry veteran Len Ciciretto, the independent company seeks to bring a wide range of games for all ages to market. https://gs2games.com