March 3rd, 2022 at 5:35 pm -
Another year, another KOF game by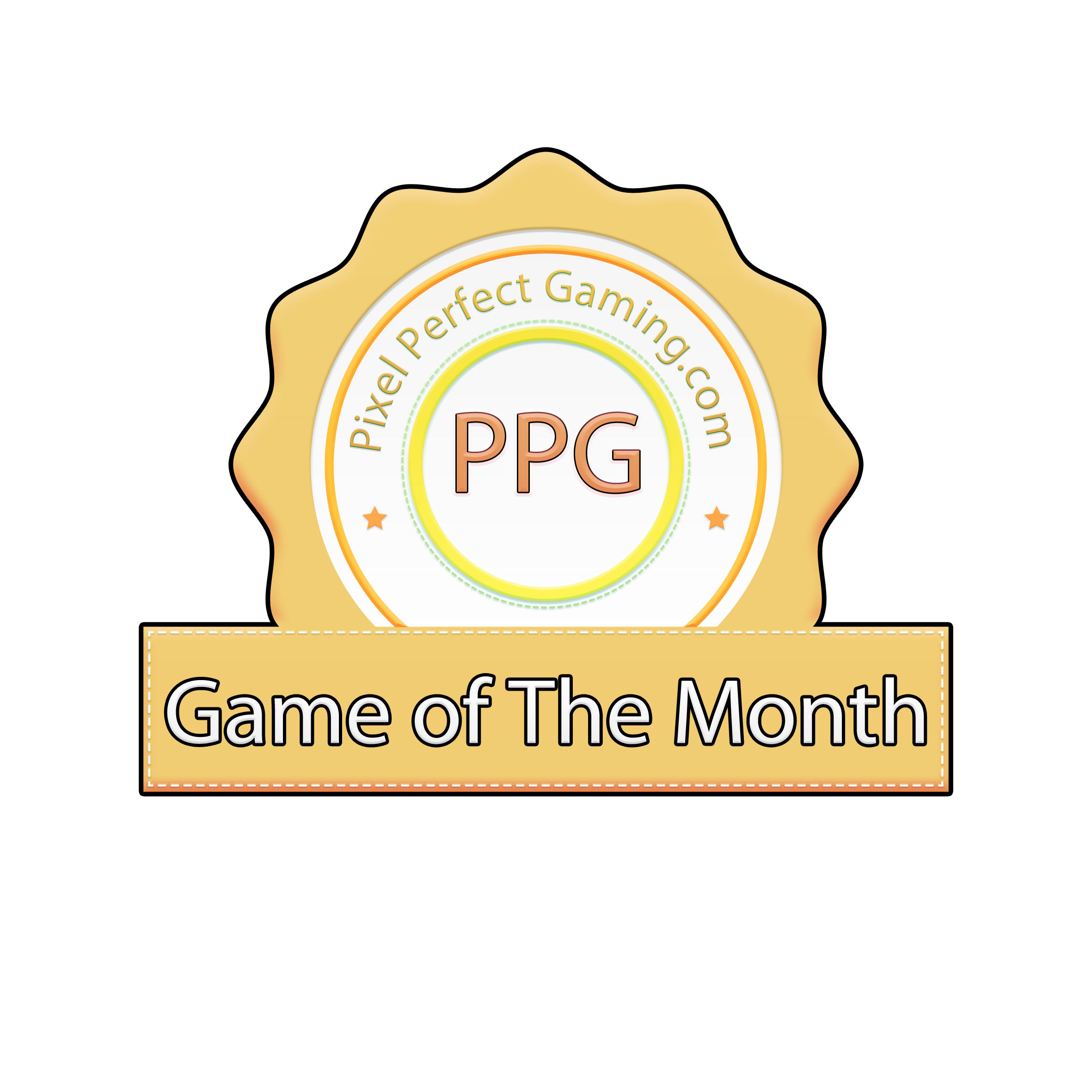 developer SNK. As someone who owned a Neo-Geo AES back in the day, there was nothing more exciting than a new KOF game. Since its initial release with KOF '94 back in 1994, The King of Fighters was always guaranteed to have a sequel the following year due to its popularity. Developer SNK invented team-based fighting games with this series, and it continues to be copied even to this day.
The release of KOF 15 on next gen consoles like the Playstation 5, was to bring the series back to form, but with advanced-looking 2.5D fighters, gorgeous backgrounds, and a new big bad named Otoma=Raga (effectively ending The Orochi storyline).
KOF 15 contains a hefty roster of 39 fighters, including iconic characters such as Terry Bogard (leader of Team Fatal Fury, comprised of his brother Andy Bogard and family friend Joe Higashi), and the new Team Krohnen, comprised of Krohnen (who plays identically to K9999 from KOF 2001/2002), Angel and Kula Diamond. Among the newcomers this year is Dolores, Antonov (leader of Team Mexico – along with members Ramon and King of Dinosaurs (who is Tzoc from Garou: Mark of the Wolves and KOF 2003), among many others.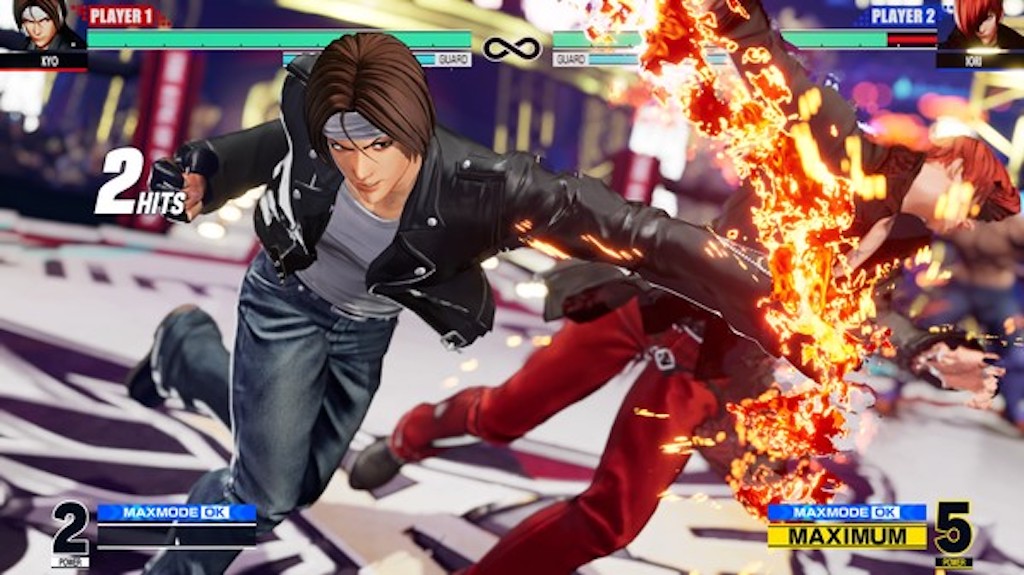 This iteration of SNK's popular fighter does a fantastic job of maintaining the well-oiled fighting engine and fighters, fans have come to love over the years, and the game itself is packed with features. For example: Story Mode ends up being KOF 15's 'arcade mode'. This feature showcases the iconic friendships and rivalries before the start of every first match. Terry Bogard's relationship with agent Blue Marry is a fascinating sequence to witness, especially when the two express their kind feelings for each other, with Blue Marry ending the conversation with, "Let's fight!"
Gameplay follows the same mechanics as previous KOF games: the player must win three out of six rounds to move on to the next fight. The classic, four button layout from the Neo-Geo games also remains – Square button (Weak Punch), Triangle (Strong Punch), X (Weak Kick) and Circle (Strong Kick). New to the series is a single-button Rush combo that also allows for Supers to be linked at the end of its execution, if the 'Charge' Meter is at least at 1X. This feature exists to assist newcomers who are unfamiliar with the game's combo system. This feature can be disabled by the player.
The fighting itself is silky smooth in single-player, and the rollback netcode for online play is just as enjoyable (more on this later). In fact, it's very rare for an online match to suffer from latency issues (an issue that plagued previous versions of KOF).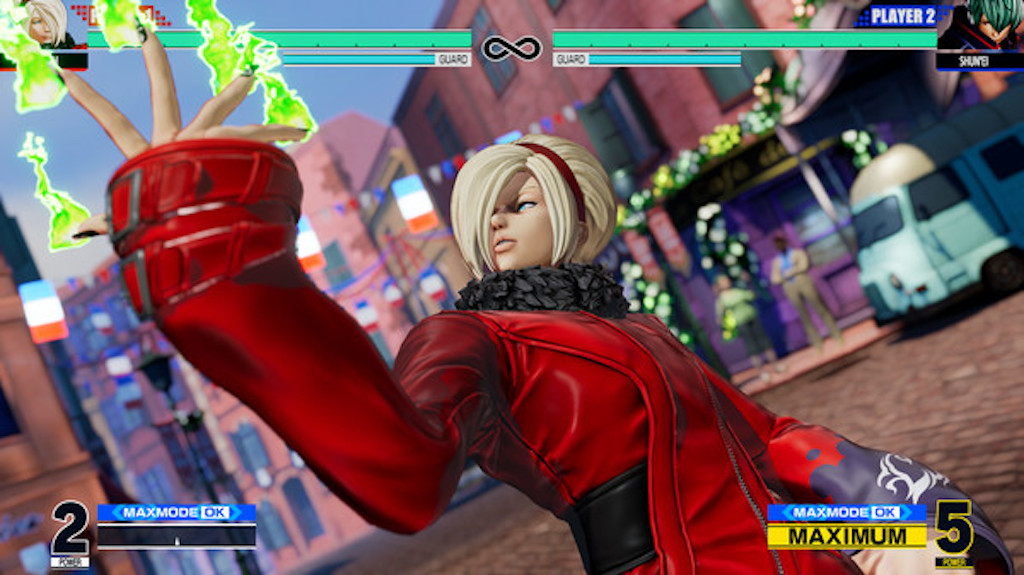 As expected, SNK favorites such as Terry Bogard, maintain their move sets from past Neo-Geo classics, such as Real Bout Fatal Fury. For example: Terry's Rising Tackle (an anti-air attack), Crackshot (another anti-air move), Power Dunk (a move cancelling attack) and projectile, Power Wave, round out Terry as a powerful fighter. The new fighters/teams are a welcomed edition to the game as well. Team G.A.W happens to be the more interesting teams to appear in-game. Comprised of grapplers, this team (as mentioned earlier) is led by wrestler, Antonov, who is a 'beast' of a character to play. His speed is fairly average while walking (but faster than grapplers like Zangief of Street Fighter II), and his combos and grapple moves inflict a tremendous amount of damage. Ramon – wha made his first appearance in KOF 2000 in that game's Hero Team – is a member of team GAW and still plays relatively the same. He's quick on his feet, and he possesses a handful of offensive grapples/throws that make him a formable foe when played by the right person.
King of Dinosaurs is the third wrestler in this team, and gamers familiar with Garou: Mark of the Wolves will know him as Tzoc; the eagle, head dressing grappler who, surprisingly, remained himself in KOF 2003 – the last KOF game to be developed and released on then SNK-Playmore's aging arcade hardware, the Neo-Geo MVS (and then shortly afterwards on SNK-Playmore's home console, the Neo-Geo AES). After losing to Nelson, Tzoc – in disgrace – changed his image to The King of Dinosaurs. His move-set will be familiar to fans of the Tzoc character, but his speed in general (i.e. walking and certain grappling moves) have been sped down, with his specials inflicting slightly less damage than expected. He feels like less of a damage dealer than his companions, and is better played as a defensive fighter.
Like Capcom, SNK enjoys fanfare. They also enjoy leaving little Easter Eggs in their stages for fans to find. The backgrounds/stages in KOF 15 are literally reimagined stages from numerous Neo-Geo games. 'Sound Beach' from the original Fatal Fury and Real Bout Fatal Fury make their appearance. If the Beach Resort stage is studied enough, the Golden Gate bridge from Fatal Fury 1 can be seen in the background. Another example is The Esaka Construction Site stage is the same location from KOF '96 (outside SNK's headquarters), but from a different perspective. The amount of fanfare – and the attention to detail in the backgrounds – is staggering, and they will definitely ignite exciting, nostalgic memories of past Neo-Geo Fatal Fury and KOF games. And without saying too much, there are 12 stages that contain plenty of fanfare for gamers to discover.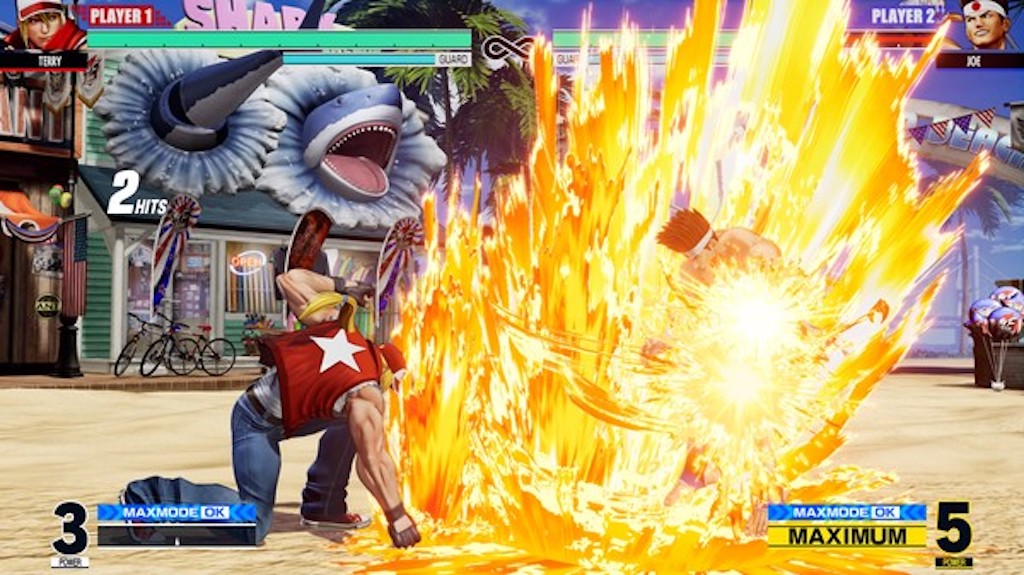 As mentioned earlier, the rolled back netcode works beautifully between 'Ranked' and 'Casual' matches. The player Room feature isn't bad either, but the large, player install base seem to play Ranked and Casual matches more often. During the writing of this review, no button latency was present during the online matches. Before accepting an online challenge, the game shows what the opponent's connection latency is like. This helps the player decide if they want to avoid a match or not.
The only gripe with KOF 15's online gameplay, is how the game makes the player choose their fighter line-up before playing. Instead of presenting a character select screen (like most fighting games) before a match, the player ends up stuck with their team selection. There are times when you may want to challenge the same player, but with a different team line-up. Unfortunately, there is no way to accomplish this, unless the second party is a 'friend', and is willing to accept a new fight request after the first match ends. This is detrimental to the experience, because there is no way to adjust (i.e. change) the current fighters, unless its done before a match.
With the aforementioned issue aside, the in-game graphics are absolutely stunning. The colors are vibrant, and they look incredible on a 4K display. The fighters are large and crisp, and the animations (including the backgrounds) are smooth as silk, and add to the overall experience.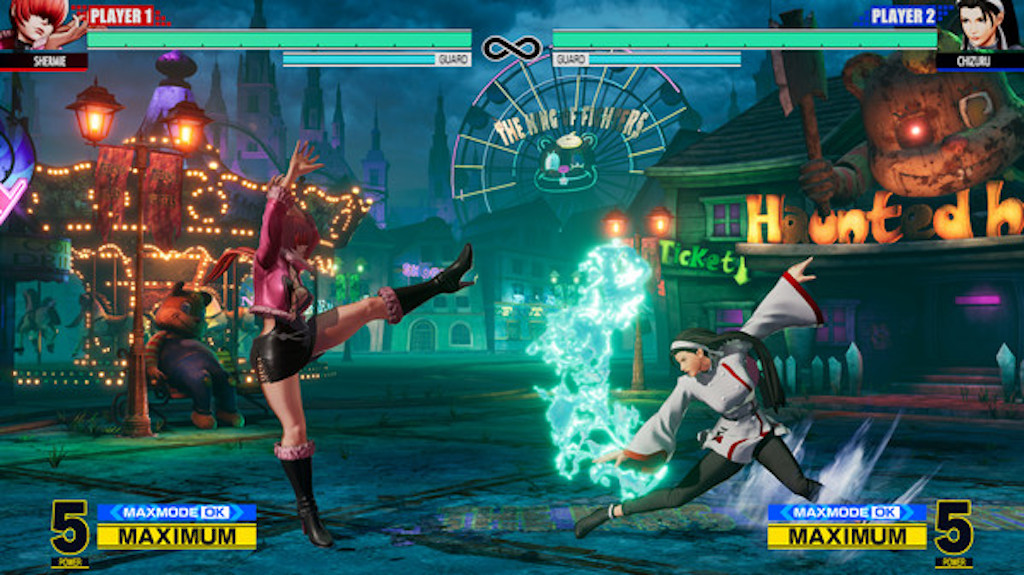 The only thing confusing about KOF 15's launch, is how the previously mentioned Nintendo Switch version is nowhere to be seen, meaning Nintendo Switch gamers will have to sit this one out for now. It's a bit surprising, since SNK did release Samurai Showdown on Nintendo's handheld console back in February 25th, 2020. Hopefully this will be rectified in the near future.
The King of Fighters 15 is a title not to miss this year, especially for gamers who enjoy rock-solid, polished 2.5D fighters on the Playstation 5; It's worth every penny.
Mike Pittaro
Platform: Playstation 5 (Also Available for PS4)
Developer: SNK
Publisher: SNK
ESRB: T (Teen)
Price: $59.99
Official Website: https://www.snk-corp.co.jp/us/games/kof-xv/
Review Score
Graphics
Gorgeous graphics, vibrant colors and large fighters.
Sound
Popular music from past KOF/Fatal Fury games are represented in their remastered glory.
Gameplay
Well-polished gameplay and excellent netcode for online matches.
Overall
Fans of fighting games need The King of Fighters 15 in their lives; it's THAT good.