April 21st, 2023 at 2:56 pm -
Developer Fallen Leaf in partnership with Dear Villagers have released an all new video going behind the scenes with upcoming psychological thriller Fort Solis' cast and crew, discussing the challenges of game acting and motion capture.
Recorded at PAX East, the panel "Bringing Characters to Life: Game Acting and Motion Capture in Fort Solis" is a star-studded forum covering various acting intricacies and the challenges of translating them to performance capture. As the video game medium evolves and welcomes in countless new types of technology, actors are now able to deliver and translate subtle to extreme performances based on their characters' role. Storytelling within the industry has never been better!
Fort Solis' all-star cast includes Roger Clark (Arthur Morgan from Red Dead Redemption II, Back For Blood), Julia Brown (The Last Kingdom, World on Fire), and Troy Baker (The Last of Us, Bioshock Infinite), who offers a prerecorded message for the panel. The actors are joined by Game Director James Tinsdale, and host Alanah Pearce (AKA Charalanahzard, IGN, Cyberpunk 2077, God Of War).
Coming to PlayStation 5 and PC this Summer, Fort Solis is a sci-fi potboiler set on a mysteriously abandoned mining facility on Mars. You'll explore the station at your own pace, gathering clues from its bunkers, labs, crew quarters, and harsh, stormy surface to understand what enigmatic horrors befell its inhabitants.
As the night grows longer events escalate, spiral out of control, and the mystery as to what's really going on deepens. You must race against time to locate the Fort Solis crew members and escape to tell the tale!
Utilizing the power of Unreal Engine 5, Fort Solis offers an intricately immersive setting in the deepest reaches of space. Featuring a first class crew of acclaimed actors, Fort Solis grounds you in its hard sci-fi drama with no camera cuts, load times, or HUD.
Make tough decisions in real time as you piece together the sinister forces that have befallen Fort Solis. Do you have what it takes to solve the mystery of Fort Solis and report back alive?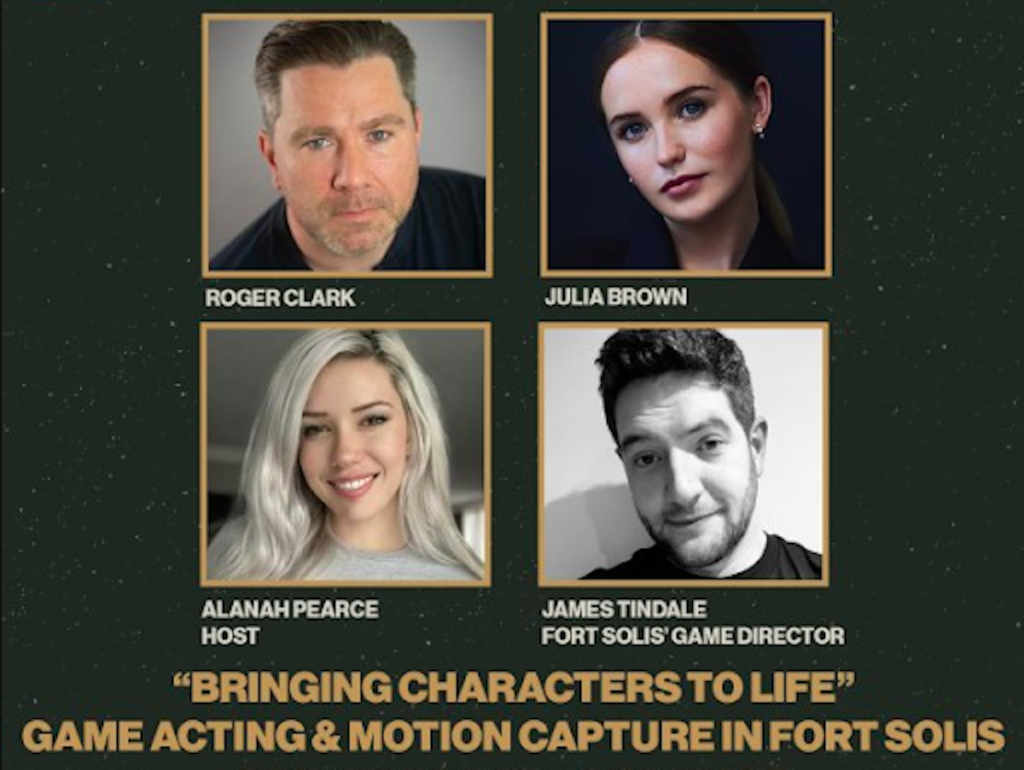 Challenge of Game Acting: