January 12th, 2023 at 2:03 pm -
Strictly Limited Games, in partnership with Blowfish Studios and Emilie Coyo are delighted to announce the pre-order start for exclusive and highly limited boxed editions of Infinite-Beyond the Mind. This exciting release of the 2020 indie platformer is scheduled to launch in spring 2023 and eager collectors can already pre-order their exclusive Limited Edition Edition, starting on Sunday the 15th of January!
These editions will only be available at Strictly Limited Games and will be the only physical version of the game.
About Infinite-Beyond the Mind:
Raised on battlefields in a world devastated by war, two women who share a bond over their special powers fall under the watchful eye of the tyrannical Beljantaur Kingdom. When one is abducted by Queen Evangelyn and her heavily armed forces, the other must spring into action and rescue her friend from captivity by any means necessary.
Battle as Tanya or Olga through 16 side-scrolling stages rife with enemy troops, platforming challenges, and intense boss fights, overcoming waves of enemy soldiers and environmental challenges while you clear your way across the Beljantaur Kingdom.
Features:

●16 Side-Scrolling Stages

– Make your way across the Beljantaur Kingdom and explore its beautiful countryside.

●Cute Chibi-Styly Pixel art

– Stunning Chibi-Style pixel art with impressively detailed environments.

●Take on a literal army!

– Take down the Beljantaur Kingdom's army in a whole host of unique and memorable boss fights.

●Co-Op Gameplay

– Play single player as either Tanya or Olga or play as both characters in local co-op!
Limited Editions:
Infinite Beyond the Mind gets physical, powered by Strictly Limited Games. The Limited Editions for Nintendo Switch and PlayStation 4 (PS4) can only be found there.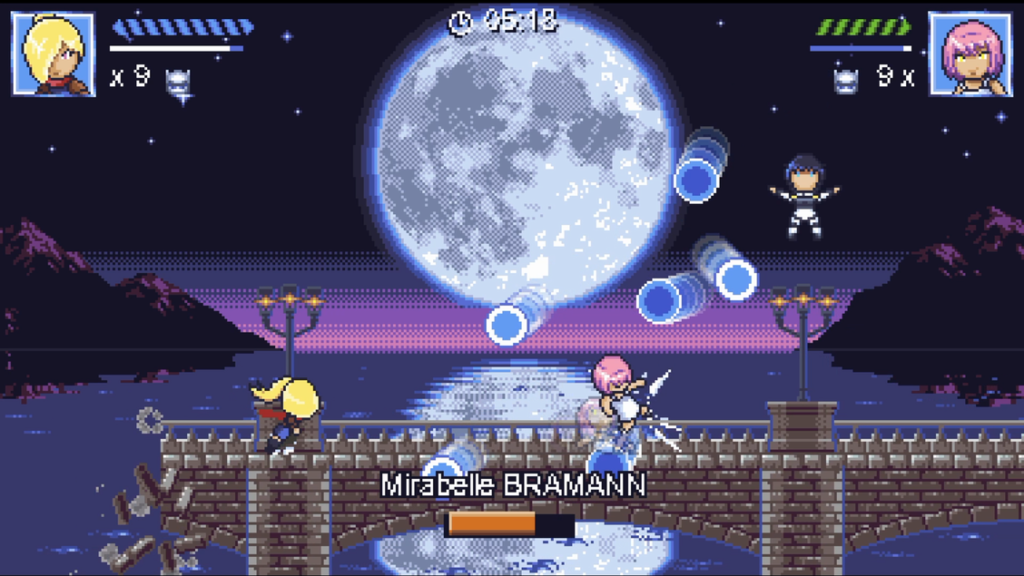 The Limited Edition is limited to 3,000 individually numbered copies for Nintendo Switch and 1,000 for PS4, at a price of 29.99€ / $29.99. Customers have the option between two cover variations, which feature either Olga or Tanya respectively.
Both editions will be available for pre-order on Sunday the 15th of January, at 8 AM PDT / 11 AM EDT / 5 PM CEST and shipping is expected for spring 2023, alongside the launch of the game.