July 2nd, 2020 at 6:04 pm -
Since the Early Access launch of Flashing Lights back in June 2018, for PC and Mac, the game itself and the passionate community has grown exponentially. The online multiplayer emergency services simulator has sold over 120,000 copies to date.
Today, we're proud to announce ambitious plans for July, August and September 2020 updates, which includes further vehicle customisation options in July and in-game voice chat in August.
Developer Nils Jakrins has been working on major background work that will ensure Flashing Lights is bigger, better, faster and stronger before the end of the year. Players will get their first taste of this in September.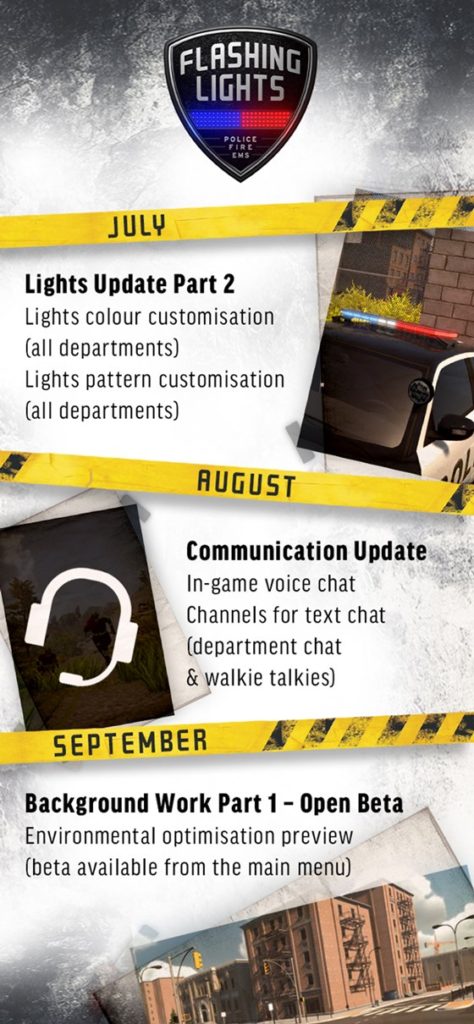 Official Website:
http://www.flashinglightsgame.com
Steam:
http://store.steampowered.com/app/605740/
New Gameplay Trailer:

"December Content Update" Trailer:

Screenshots: