May 12th, 2020 at 11:41 am -
Vincent Brooks of Catherine fame can't seem to catch a break, as he returns for a second romp through nightmare-fueled dreams in the enhanced remake port, Catherine: Full Body, for Playstation 4. Like the original game, Vincent is emotionally torn between his longtime girlfriend Katherine and the sultry, similarly-named Catherine. The cross-genre gameplay – which is divided between a daytime 'social' simulator and a nightmarish, nighttime action-puzzler – also make their return, along with some major content and story changes to enhance the game.
For starters, the game introduces a third, possible love interest for Vincent. Known as Rin, this delicate-looking, pink-hared young lady becomes Vincent's neighbor and the pianist at the Stray Sheep. Rin's involvement causes a split between Catherine and Katherine, but only if the player pursues her. Oddly enough, Vincent will avoid an intimate relationship with Rin by default.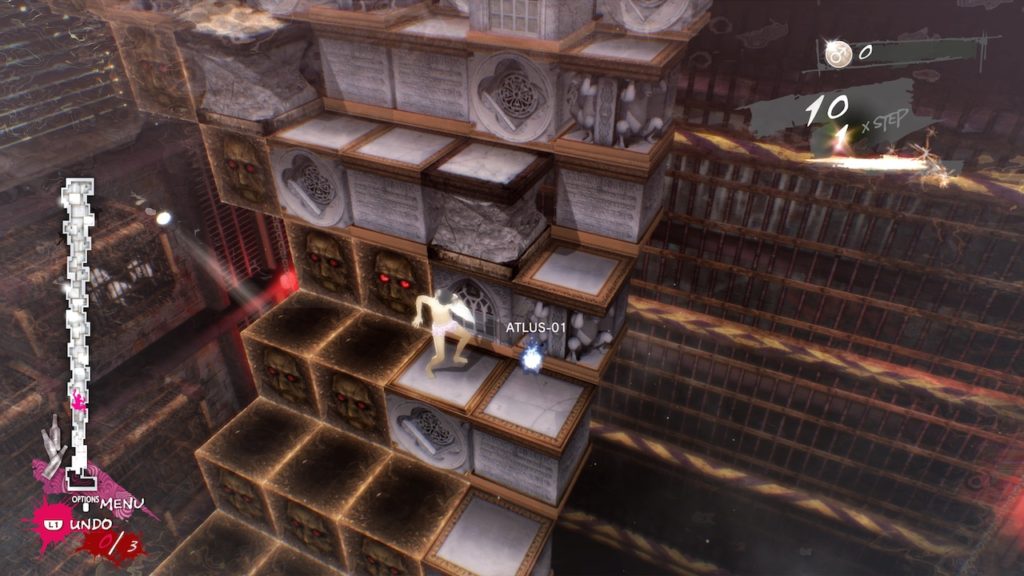 The player can pursue Rin by having Vincent answer a series of confessional questions to break the mysterious meter. This will result in Vincent asking himself three intimate questions about his life. Making the right choices at this point will active Rin's storyline. If the player fails to break the meter – and if they don't choose the right options by day 6 – then Vincent will default back to his original path, but with new endings available for both Katherine and Catherine.
Some changes have been made to the gameplay as well. For example: a new feature called 'Safety Mode' – which is actually easier to play than 'Easy Mode' – has been implemented. This new mode eliminates the in-game Time Limit, and it prevents the game from ending if too many mistakes are made. In addition to all this, the player can active 'Autoplay' if they dislike the nightmare puzzle segments. The CPU will control Vincent and help him find the shortest route to the top.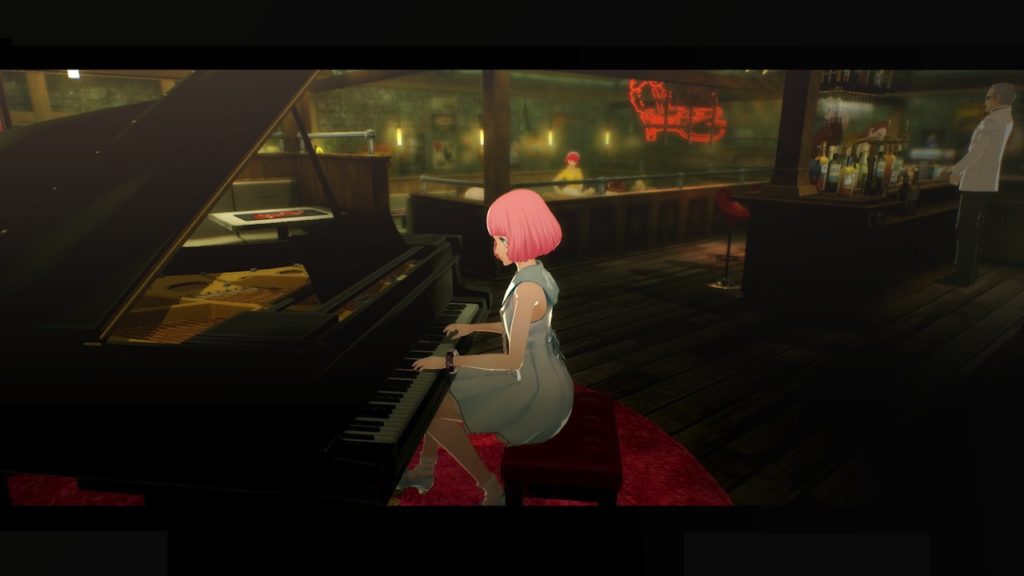 The game also includes two modes of play – 'Classic' and 'Remix'. Classic is actually the 'Standard' mode from the Japanese version of the game. This feature provides the original, unaltered stages from the first Catherine game, while also providing a few minor tweaks. Remix, on the other hand, is known as 'Arrange' mode in the Japanese version. This mode – despite adding new mechanics – enhances the player's ability to link a variety of blocks together, thus enhancing the experience.
Moreover, Catherine: Full Body includes 500 levels compared to the 9 found in the original. There are new stages for both Babel and Colosseum, and a total of 128 stages for the challenging, arcade-like mini-game, Super Repunzel (originally named 'Repunzel'). Moreover, Vincent can now view the strategies the sheep provide at save points, and the player can rotate the in-game camera to see behind a level (which is a very useful feature).
Full Body includes an online battle mode that supports both co-op and competitive play. In Babel Mode (which unlocks by progressing through the main story), allows the player to invite friends to climb large stacks of stones. This mode requires good strategy and strong teamwork, as the player and their party climb as far as possible, on stones that randomly appear. In Colosseum mode, two players are pitted against each other to a solve puzzle. The objective of the puzzle is to finish quickly, while making things difficult for said opponent. The winner is declared when one of the players complete the puzzle or fall to their death in the abyss. This mode supports Casual Matches, Ranked Matches and Friend matches.
It's not possible to mention all the changes made to Catherine: Full Body in a single review; there are too many to mention. However, fans of the first game are definitely in for a treat when they play this remastered release. There's enough content available for Full Body to stand on its own as a separate release (and not just a vanilla remaster of the original). Newcomers needn't worry if they haven't played the first game. Cathrine: Full Body takes it time, allowing its story to unfold at a casual pace. Plus, there are multiple game modes available to accommodate different skill levels.
Like the original game, Cathrine: Full Body is an instant classic. Few games are like it, and the ones that have tried to imitate it, haven't come close to capturing the magic, intrigue or gameplay that makes the series a cultural phenomenon. With that said, Catherine: Full Body is a must-buy due too all the changes that were made to this release. Atlus deserves praise for listening to their fanbase, and giving them exactly what they want: a game that feels familiar, but surpasses the original in every way. This alone is why Catherine: Full Body is worth the price of admission.
Mike Pittaro
Platform: Playstation 4 (Also Coming to Nintendo Switch)
Developer: Atlus
Publisher: Atlus
ESRB: M (Mature)
Price: $59.99
Catherine Full Body Official Website: https://catherinethegame.com/fullbody/
Review Score
Graphics
Catherine Full Body has gorgeous graphics adorn with eye-popping colors.
Sound
An incredible soundtrack compliments the story.
Gameplay
The mind-bending puzzle sequences add to the game's atmosphere.
Overall
Newcomers and fans alike will definitely enjoy this remaster of a classic.