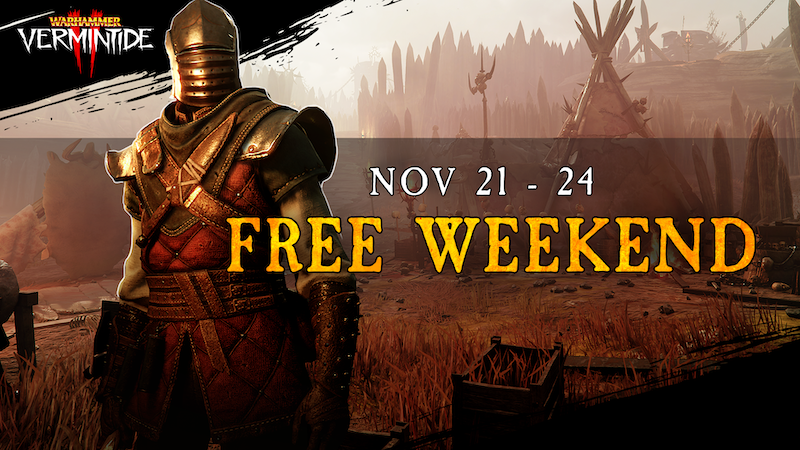 November 21st, 2019 at 4:18 pm -
Independent developer Fatshark invites you to become a weekend hero in their multi-million selling hit game Warhammer: Vermintide 2. From November 21-24, Warhammer: Vermintide 2 will be free to play for everyone on Steam.
"We are excited to bring Steam users the chance to play Vermintide 2" says Martin Wahlund, CEO Fatshark. "This will be a good opportunity to get into the battle and help the heroes fend off the Skaven and Chaos hordes."
Free Weekend
November 21- 24 will let everyone on Steam play Vermintide 2 for free. Free Weekenders can also play all DLCs if they are invited by another player who owns the game and DLC.
Free Weekend Special – 75% off
Beside playing Vermintide 2 for free, Fatshark will also have a Free Weekend Sale on the game, giving new players 75% off throughout the whole Free Weekend period.
Warhammer: Vermintide 2 Trailer: