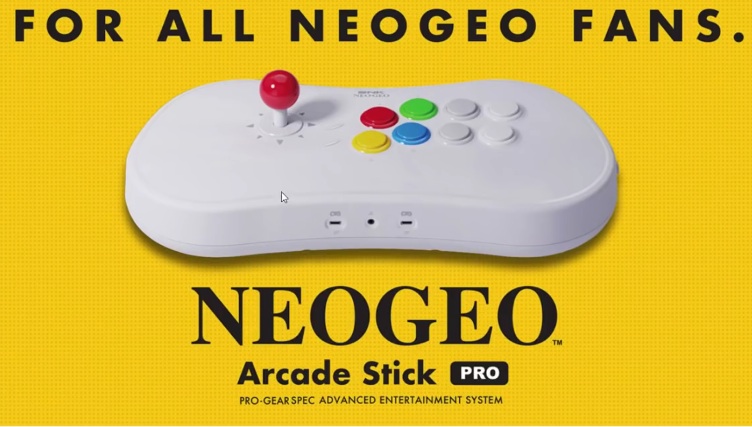 September 25th, 2019 at 12:25 pm -
As we slowly transition into the next generation of console hardware, a clout of competitors have emerged on the horizon to sample a piece of the proverbial pie. First came Atari, the original industry leader who paved the road for the video game industry we know, love and occasionally criticize today.
Back in June 2017, Atari re-entered the console market with their announcement of the Ataribox (later renamed the Atari VCS), a multimedia platform that would connect to a television and use digital distribution via an online store similar to PSN or Xbox Live. Even today in 2019, little is known about the Atari VCS or its capabilities.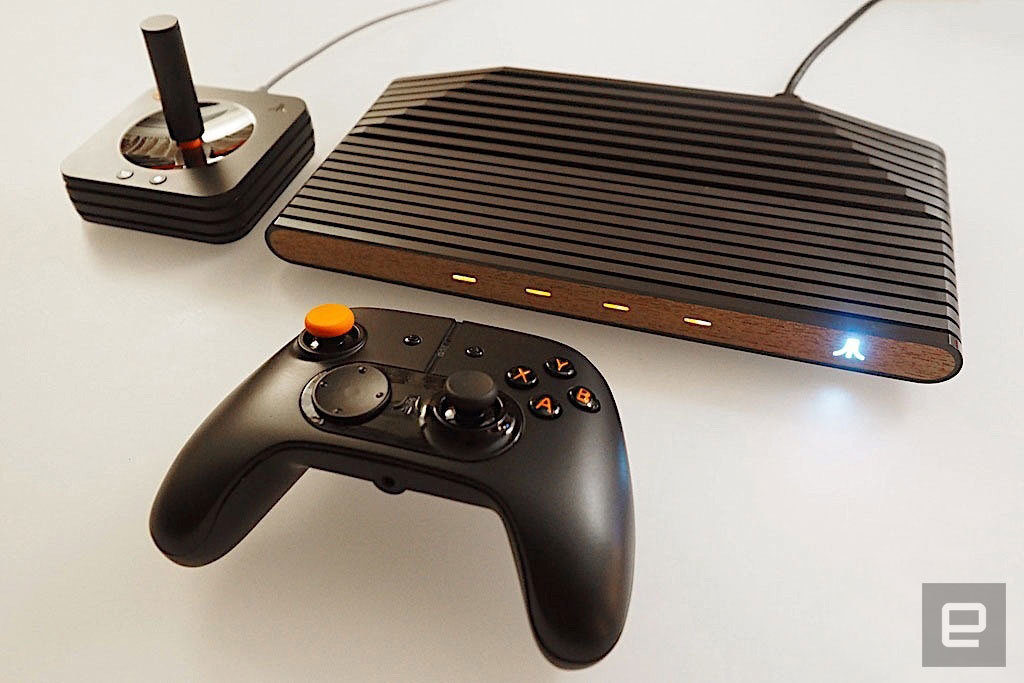 Atari VCS' Official Website:
https://atarivcs.com/
Back in May 2018, Tommy Tallarico announced plans to launch a new console system (known as the Intellivision Amico) under the newly formed company, Intellivision Entertainment. This new console promises classic gameplay experiences by offering remakes from Intellivision's large library of games, including titles like AstroSmash, NightStalker and Moon Patrol, among others. It has also been officially announced that game titles by indie developers will be released exclusively on the Amico platform via digital distribution. In the event of a special release, physical copies of certain games will be made available for sale, but the media they will be stored on still has yet to be announced.
Since the Amico's announcement, Tommy has stated that his console is being funded by private investors with absolutely no crowdfunding. This seems to have worked for Intellivision Entertainment, as they were able to unveil a working prototype of the Amico at the Portland Retro Gaming Expo in October 2018. Later in May 2019, Intellivision Entertainment announced that they had reassembled ten members from Shiny Entertainment to develop a third Earthworm Jim game for the Amico. This new game promises to take advantage of the Amico's features, which would involve using the touchscreens on both controllers to interact with the game. (Additional information about this is still forthcoming.)
During this year's Gamescom in Cologne, Germany, Tommy Tallarico released a short trailer that showed a handful of games running on real Amico hardware. By the end of the trailer, footage of a new Ecco the Dolphin game was also shown. This sparked immediate excitement from those who saw the footage. It's an indication that bigger developers are signing on to develop for the console, which is a positive indication of its longevity. Does this mean we could eventually see the revival of games like Comix Zone and Gunstar Heroes? Only time will tell.
Intellivision Entertainment announced that the Amico will be available for sale on October 10th, 2020 for under $200. Digital games released on their online store will sell between $2.99USD and $9.99USD. The company also stresses that each game – when they're released – will be 'complete' and will not contain loot box content or 'pay to win' schemes seen in other games. This is a great model to support in a market that is overstated with this concept. Players everywhere have expressed their concerns over 'Pay to Win' content making its way onto the Amico, and it would appear that Intellivision Entertainment is poised to sedate these concerns.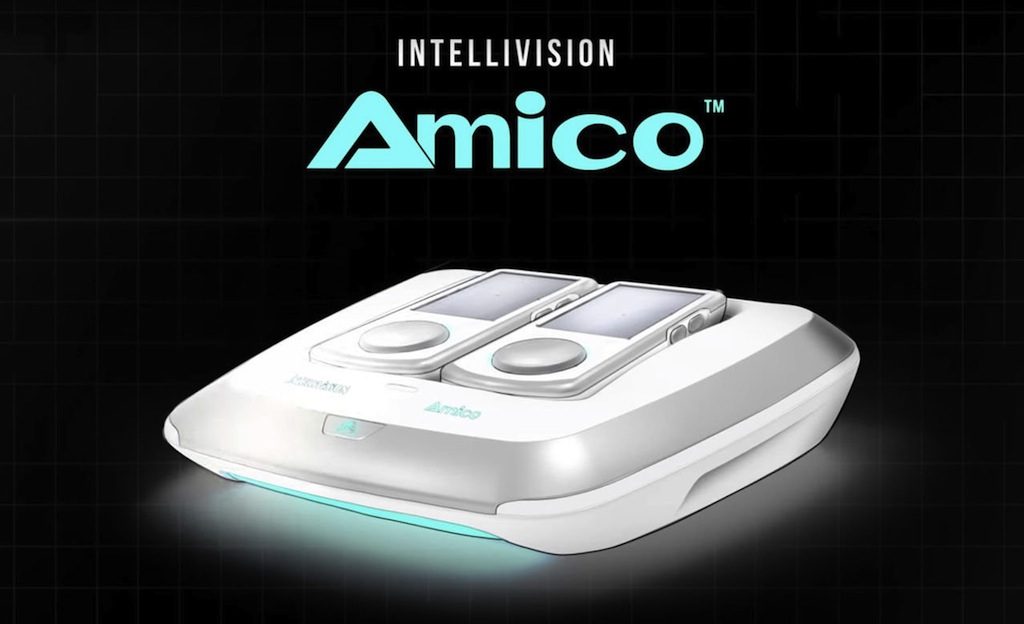 Intellivision Entertainment's Official Website:
https://www.intellivisionentertainment.com
If waiting for updates on the Atari VCS has you feeling down – or if owning the Intellivision Amico doesn't excite you – then maybe SNK's recent announcement of a new Neo-Geo home console system will lighten your mood? During April of this year, SNK of Japan said they were re-entering the console market by reviving its Neo-Geo hardware.
While writing this editorial, SNK of Japan quietly unveiled its long-awaited NeoGeo 2 'console' system on September 3rd, 2019. The Neo-Geo 2 is apparently a multi-purpose arcade joystick capable of playing games (think Capcom's arcade joystick with built-in CPS2 games). This announcement is somewhat of a disappointment. Hardcore Neo-Geo gamers were expecting a bonafide home console system; a true successor to the Neo-Geo AES. Most people are growing tired of these all-in-one emulation systems. And to make matters worse, the button placement on the joystick itself is wrong. Playing Neo-Geo games on the current, available button configuration (which is 8 buttons instead of 4) is going to generate a lot of complaints from gamers.
With the NeoGeo2 finally confirmed (and officially unveiled), the only mystery that remains now is the NeoGeo3. SNK claims that neither of these systems will be related to the Neo-Geo Mini, but at the same time, they also said these two systems would also be 'home' console systems. Sure, the NeoGeo2 arcade joystick may technically be a 'home' console system, but not in the traditional sense that people were expecting. So, where does this leave the NeoGeo3? Knowing SNK, it will either be a more cost effective version of the NeoGeo 2 or another emulation system akin to the Neo-Geo Mini. We love you, SNK, but we feel you're not giving your support base what they really want – a true successor to the Neo-Geo MVS/Neo-Geo AES hardware.
And there you have it. There are four new gaming consoles on the horizon, with one (the Intellivision Amico) already built and available for beta testing internally at its parent company, poised for a October 2020 release. The Atari VCS remains in limbo at the moment, and details about its hardware are slim at best. As for SNK: we can only hope that whatever they have planned for the future is better than previous offerings. Hardcore fans really want to see a more traditional home console by SNK, and not the oversized arcade joystick they currently have planned. Are you listening, SNK? Fans want the true successor to the Neo-Geo.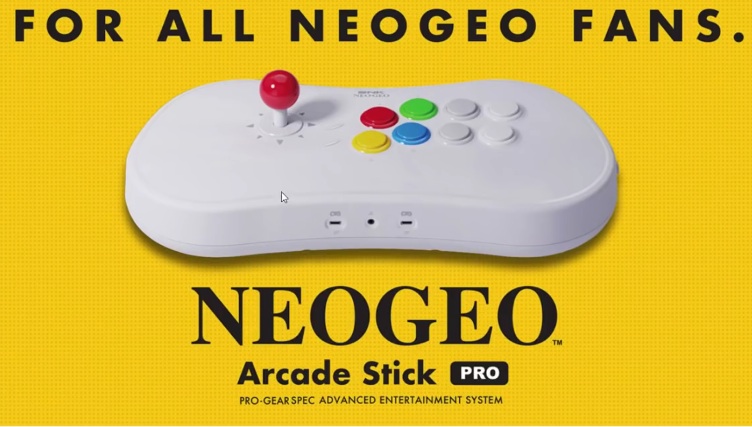 Mike Pittaro