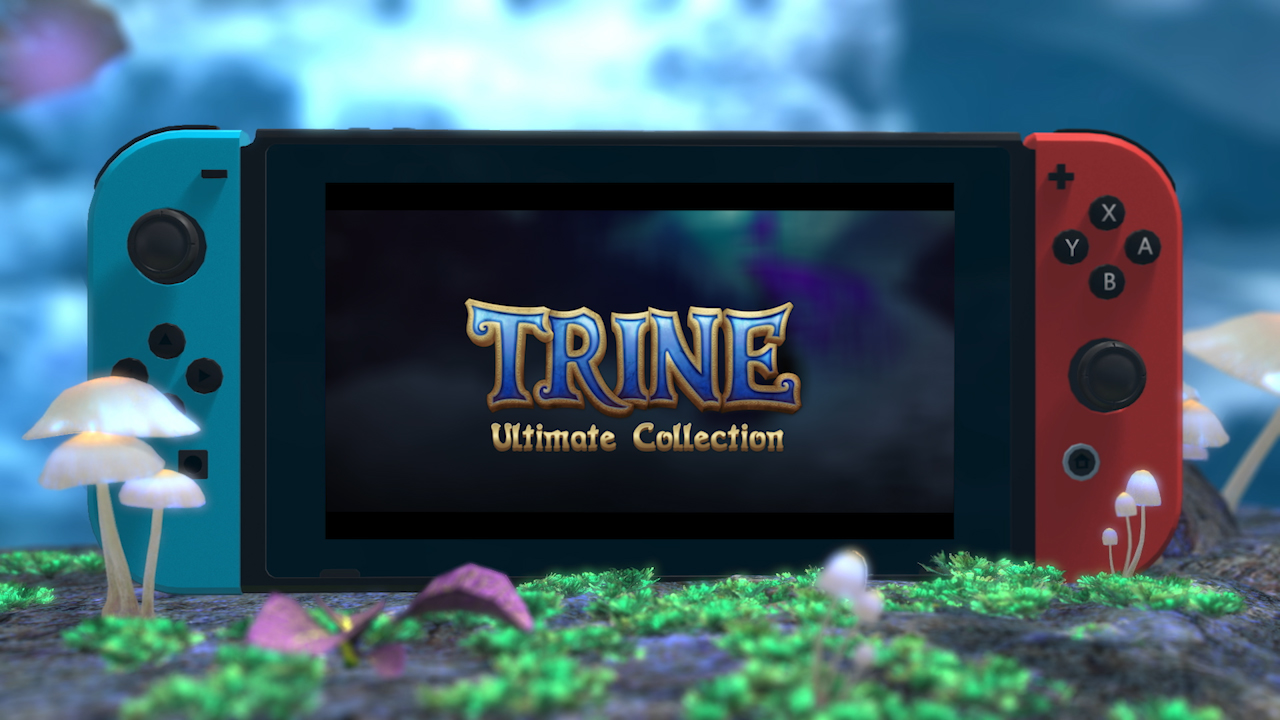 July 11th, 2019 at 12:57 pm -
Following the announcement of a console giveaway to celebrate the 10th Anniversary of the Trine series, publisher Modus Games answered consumer requests and announced today with a new trailer that the upcoming Trine: Ultimate Collection will also appear on Nintendo Switch this fall alongside already announced platforms PlayStation 4, Xbox One and PC. Trine: Ultimate Collection includes the franchise's initial three games and the upcoming fourth installment, Trine 4: The Nightmare Prince.
Packed with bonus content at retail, the bundle will include Trine Enchanted Edition, Trine 2: Complete Story, Trine 3: The Artifacts of Power, and Trine 4: The Nightmare Prince. Digital and physical preorder information is below, including details on how to grab a pre-order bonus for both Trine 4: The Nightmare Prince and Trine: Ultimate Collection.
Trine: Ultimate Collection at retail will include:

●Trine 1-4 ●Trine Series Original Soundtrack (download code)

●Trine 4 Digital Art Book (download code)

●Collector's Reversible Cover Sheet

●Physical Trine 4 World Map

Pre-order bonus:

●Pre-order Trine: Ultimate Collection today to get a Trine 4 Cloth Poster and bonus in-game content
Trine 10th Anniversary Giveaway
Celebrating its 10th anniversary this month, the multi-million selling franchise is offering fans a chance to win one of three grand prizes or hundreds of runner-up prizes in Trine's 10th Anniversary Giveaway. Each of three grand prize winners will win a gaming console and Trine: Ultimate Collection to enjoy the complete series. Full details on how to enter can be found here: https://gleam.io/FV7R2/trine-series-10th-anniversary-giveaway
Trine: Ultimate Collection Nintendo Switch Announcement Trailer: