October 20th, 2017 at 3:42 pm -
Sega's critically-acclaimed, open world action-adventure beat 'em up series, Yakuza, needs no introduction. Since the days of the Playstation 2, gamers everywhere have experienced the trials and tribulations of the game's protagonist, Kazuma Kiryu. Whether it involved being framed for murder or taking on an orphanage, the Yakuza turned anti-hero has found a place in the hearts of millions.
Due to the popularity of the series, Sega decided to release Yakuza Kiwami (a remastered version of Yakuza 1) for Playstation 4, and the end result is incredible from a technical standpoint. The fictional city of Kamurocho remains intact, along with its seedy underbelly of businesses, crime and people that clutter its streets. The 3D engine used in this release will look familiar to gamers and fans alike; it's actually the same engine from Yakuza 0, but with a number of improvements.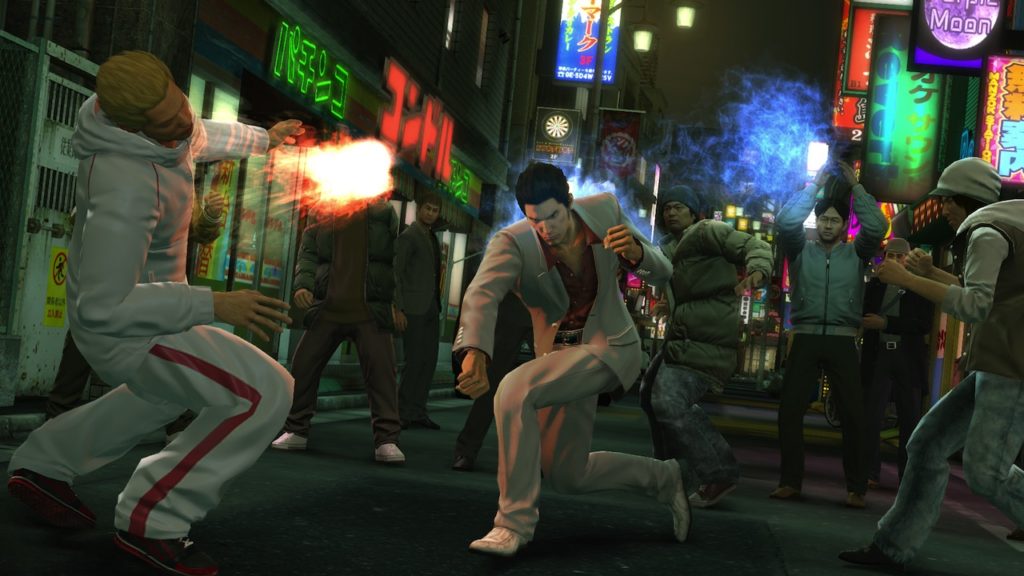 For starters, the in-game resolution has been increased to 1920×1080 (the Playstation 2 version had a resolution of 512×448). Further improving graphic fidelity is post-process anti-aliasing, high level texture filtering and improved lighting effects that result in distant objects being more defined; wet pavement shining in the neon-lit night; and more convincing reflections. And this doesn't include the 3D models, which are vastly improved over their PS2 counterparts.
Another significant change made to Kiwami is something called the Majima Everywhere system. Instead of being limited to a cameo like in the PS2 original, Sega decided to expand on Goro Majima's prescience in this remake. This system – as the name implies – sees Majima randomly patrolling the streets of Kamurocho looking to start fights, especially if they involve Kiryu.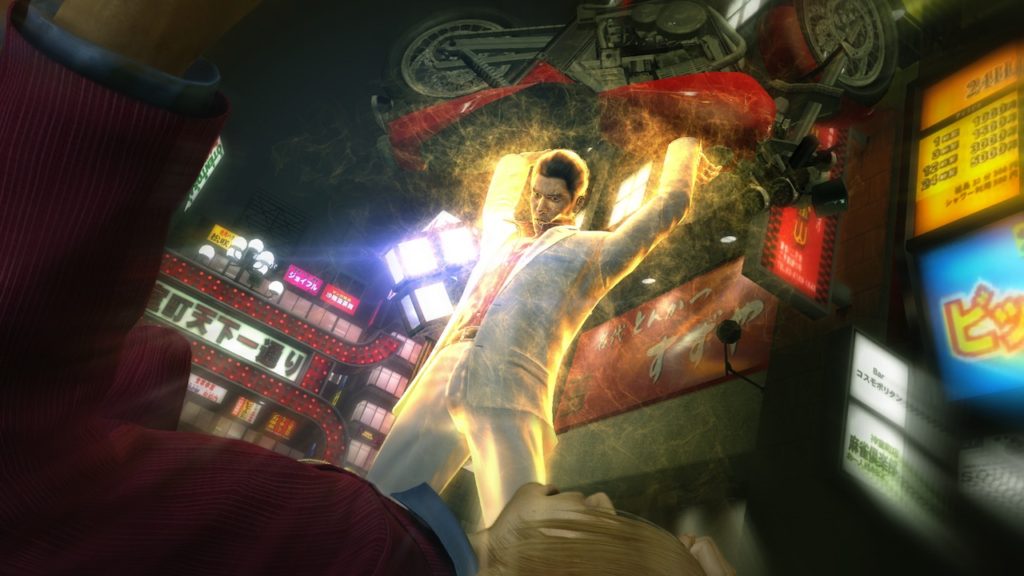 The idea behind these encounters is to help Kiryu shake off the 'rust' after being imprisoned for ten years. At this point in the game, Kiryu is in the prime of his life, and the fighting system in Kiwami reflects this. Besides being a master of the Dragon of Dojima fighting style, Kiryu is also proficient in the Brawler Style (a balanced style of both offensive and defensive moves); The Rush Style (This style focuses on fast hits and evasion tactics); and The Beast Style (this style makes Kiryu go wild with destructive strength). The aforementioned fighting styles can be activated by using the D-Pad.
Kiwami's combat system has more polish, and it eliminates the excessive load times that would occur in the PS2 original before each combat sequence. The Rush combo system is rock-solid and functions the way it does in later releases. For example: pressing the Square button repeatedly will make Kiryu perform a series of attacks on his opponents. The player can then press either Triangle button to execute a 'finishing blow' or Circle button to throw an enemy.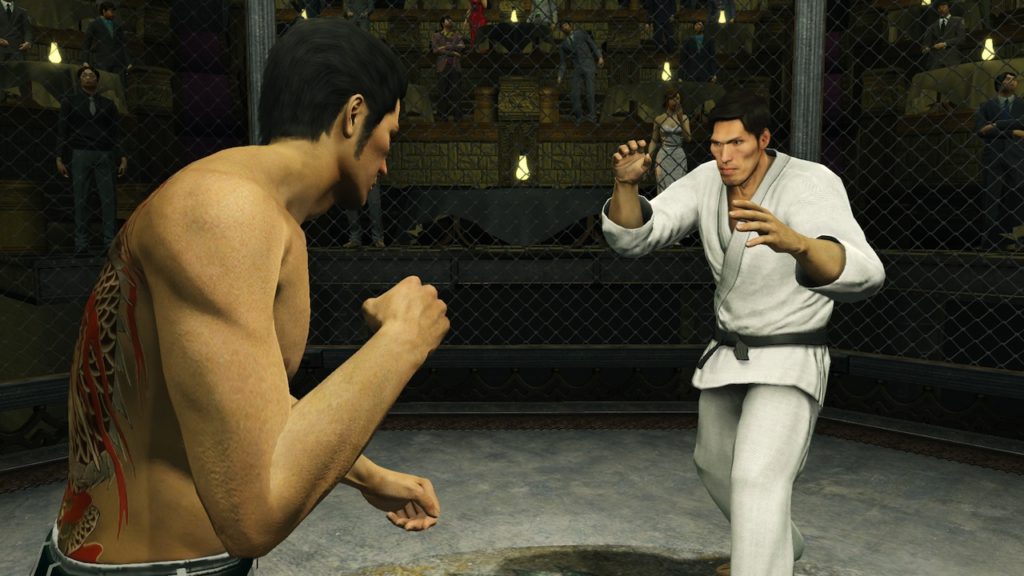 Yakuza wouldn't be the same if environmental objects couldn't be used as weapons. The player can pick up bicycles, crates and signs (to name just a few), and use them as melee weapons or projectiles against their enemies. Basically, not much has changed. Even the Heat Gauge system – which allows Kiryu to perform cinematic-like attacks when activated – functions the same. The Completion List system – which rewards the player with CP (Completion Points) for completing specific tasks – still provides the player with plenty of things to do. And when enough CP is earned, the player can visit Bob Utsunomiya (the in-game CP vendor) to purchase rewards. These rewards can include, but are not limited to – extending Kiryu's special moves, rare weapons, etc.
Kiwami has plenty of mini games to enjoy. The popular hostess clubs are present, and there's even an option to date the women that frequent there. In addition, the player can enjoy a few strings of bowling, participate in karaoke, and enjoy a relaxing game of mahjong, to name just a few. The amount of available mini games is staggering, to say the very least.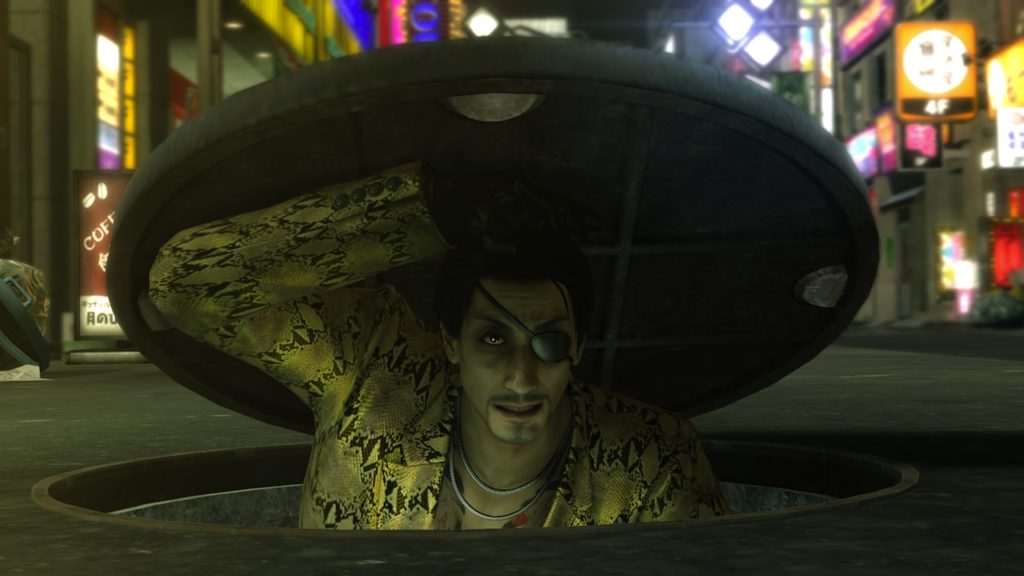 As a game, Yakuza Kiwami is one of the better sequels in the Yakuza series. It does a great job of explaining Kiryu's origins, while also establishing the relationships and rivalries that would eventually appear in future sequels. For gamers that missed out on the PS2 original, Kiwami serves as a window into the game's past, answering questions that some gamers may still have regarding Kiryu and the Dojima Clan. Sega has done a fantastic job on Kiwami, and they deserve praise for their efforts. Kiwami is definitely worth the price of admission, bar none. Fans and newcomers alike will not be disappointed.
Mike Pittaro
Platform: Playstation 4
Developer: Sega
Publisher: Sega
ESRB: M (Mature)
Price: $29.99
Yakuza Kiwami Official Website:
http://yakuza.sega.com/kiwami/home.html
Review Score
Graphics
Kiwami's graphics are breathtakingly beautiful.
Sound
Professional Japanese voice acting compliments the experience.
Gameplay
The Majima Everywhere system is a delightful addition to the game.
Overall
Sega has done a fantastic job on Kiwami, and they deserve praise for their efforts