May 22nd, 2015 at 11:45 am -
Football Manager 2015 is the most robust football manager by far; not to mention the best selling football manager of all time. With this release, Football Manager 2015 introduces a broad range of changes and updates never before seen in the series.
This release includes different levels of difficulty and a redesigned coaching system. But the most notable change is a brand-new graphic user interface that is beautiful and easy on the eyes. The new GUI makes things more functional and easy to navigate. Football Manager 2015 accommodates both beginners and experts alike.
Ironically, the biggest complaint about Football Manager 2015 so far has been its revised GUI. Gamers feel that FM 2015 was altered to make it easier for novices. While this may be true, I can say with conviction that this release is every bit as good as the previous ones, thanks to the new levels of difficulty and completely redesigned coaching system.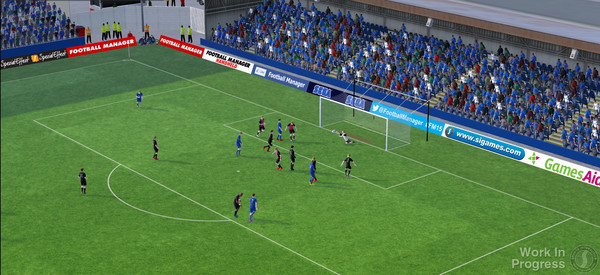 You can choose to take full control of your team or ponder the more important choices. The new coaching system allows you to tailor your management skills any way you see fit. For example: If you are more of a hands on coach, you can supplement this by allocating your skills to reflect this. If you're not comfortable with your management skills, you can leave this aspect of the game alone by leaving your skills balanced. The game allows you to alter your skills later if you decide you're ready to micromanage a team.
This is useful when determining the kind of manager you want to be. It allows you to tailor your skills based on your own personal beliefs and points of view. And unlike previous Football Manager releases, FM 2015 allows you to coach your teammates before and during a match. This grants the player more flexibility when they deal with their teammates during a match; it makes them feel more like a manager.
The game also offers new team formations, so it's not necessary to import them like in previous versions. This isn't to say that it's not important because it is. You still have the ability to import presets, formations and everything else, so longtime fans have nothing to worry about. The game also includes a new 3D engine that enhances the physics for both the players and the ball.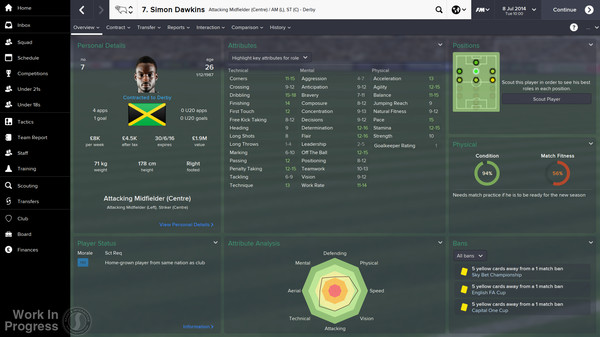 Due to the amount of content that FM 2015 offers, it would be impossible to mention it all in a single review. There are plenty of small tweaks and subtle changes that aren't noticeable right away, but fans of the series will notice them over time.
The Football Manager series has been the go-to franchise for anyone looking for a realistic simulation experience, especially for online gaming. Football Manager 2015 is simply the best simulation money can buy, bar none.
James 'Daripp3r' Pittaro
Platform: PC
System Requirements:
Minimum:
OS: Windows XP, Vista, 7, 8
Processor: Intel Pentium 4, Intel Core, AMD Athlon – XP: 1.6GHz+ V/7/8: 2.2GHz+
Memory: 1 GB RAM
Graphics: NVidia GeForce FX 5900 Ultra, ATI Radeon 9800, Intel GMA X3100 – 128MB VRAM
DirectX: Version 9.0c
Hard Drive: 3 GB available space
Developer: Sports Interactive
Publisher: Sega
ESRB: N/A
Price: $49.99
Official Website: http://www.footballmanager.com