January 1st, 2014 at 3:20 pm -
The OMSI Omnibus Simulator returns for another trip through the congested streets of Berlin. It's one of the most realistic bus simulators you will ever have the chance of playing, unless you have driven an actual bus that is. OMSI 2 is much like its predecessor with one exception – instead of taking place during the early 1980's, OMSI 2 takes place in Germany during the late 80's, early 90's around the time the Berlin wall fell.
It also comes with a redesigned engine that is optimized to take full advantage of multi-core processors. This release also squashes any previous bugs that plagued the original OMSI, including performance issues that made the original game difficult to play. The optimized engine is designed to work on low-end computers, so gamers can find a setting that is friendly to their configuration.
If you're not tech savvy and don't understand all the advanced graphic options available to you in OMSI 2, there is an option to select the appropriate settings based on the year of your computer. This will automatically customize all the in-game graphics to the year specified in the settings, adjusting the game's textures, screen resolution, performance, etc.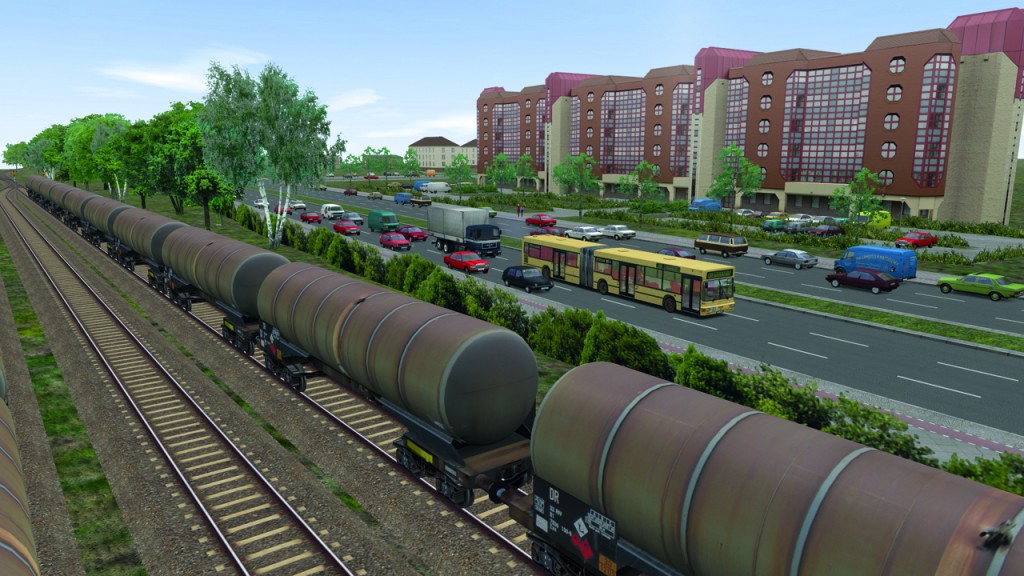 OMSI 2's gameplay can overwhelm the player in the beginning, but as long as you use the provided tutorial system, you'll be driving through Germany in no time. However, it's not possible to play the game if you decide to skip the tutorial; you will need prior knowledge of the previous game to do that. There are far too many instruments to use and procedures to remember; it's very similar to piloting a plane in a flight simulator.
The game has many different features that can either make the experience easy or difficult for the player. For beginners, it is recommended that you allow your passengers to board the bus without having to worry about bus fair or tickets. This eliminates the issue of dealing with tickets and losing precious time that can be used to drive your customers to their destinations. If you decide to allow bus fair and tickets, there is an option to 'pause' the game to make subtle changes to ticket purchases, etc.
The in-game physics are incredibly realistic as you can almost 'feel' every bump and turn you make.  Squeaks, squeals and rattles are heard from inside the bus every time you step on the break, hit a speed bump or even put on the parking brake. OMSI 2 is optimized for a steering wheel configuration, but this can be compromised with a keyboard/mouse combination.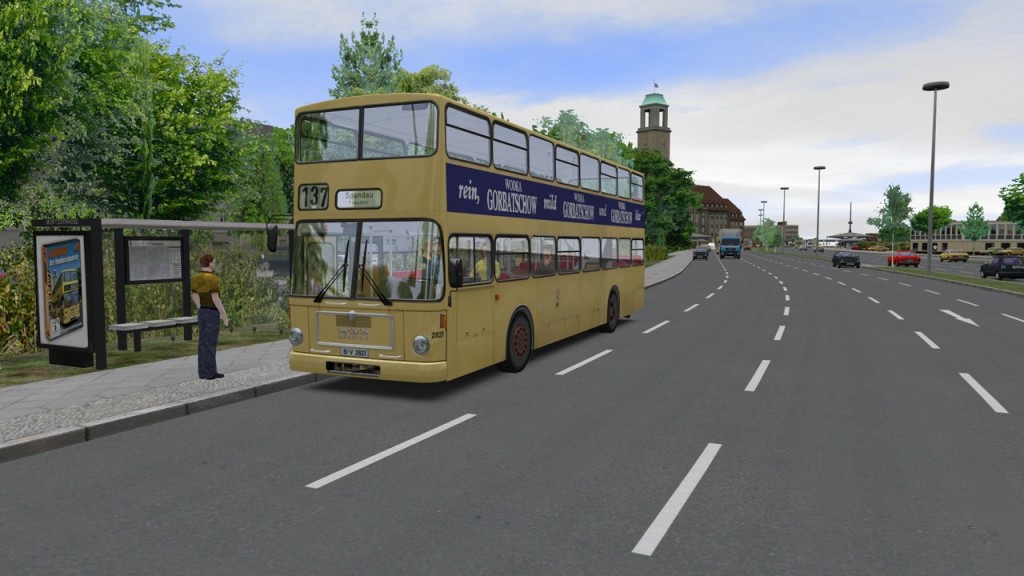 It is strongly recommended that you drive using the mouse if you do not own a steering wheel peripheral. I have tried all three configurations, including the mouse and keyboard configuration, and I personally found that the mouse is just as responsive as my Logitech G27 racing wheel set up.
When setting up bus routes with the IBS (Information Broadcast System), it will tell your passengers which direction you are traveling in and where the bus line is going to end. If you do not have the proper information for your routes displayed, passengers will not board your bus in fear of not knowing which direction you are headed in. This can be frustrating for newcomers to understand at first. The tutorial system covers all the aspects of the broadcasting system, so it does become easier with practice. But if all else fails, you can select the routes and bus line information from the menu system by using the "alt" key. This allows you to setup all the proper broadcasting information, but understanding and operating all the  instruments inside the bus is just half the fun.
Since the gameplay is unscripted, you are given the freedom to choose your bus, the bus route and the weather conditions. There are no guidelines to follow; you are given the freedom to do as you wish. The feeling of freedom is present as you drive through Germany from one destination to another, dropping your customers off at their locations. For a change of pace, it felt good not having a story to follow or missions to complete.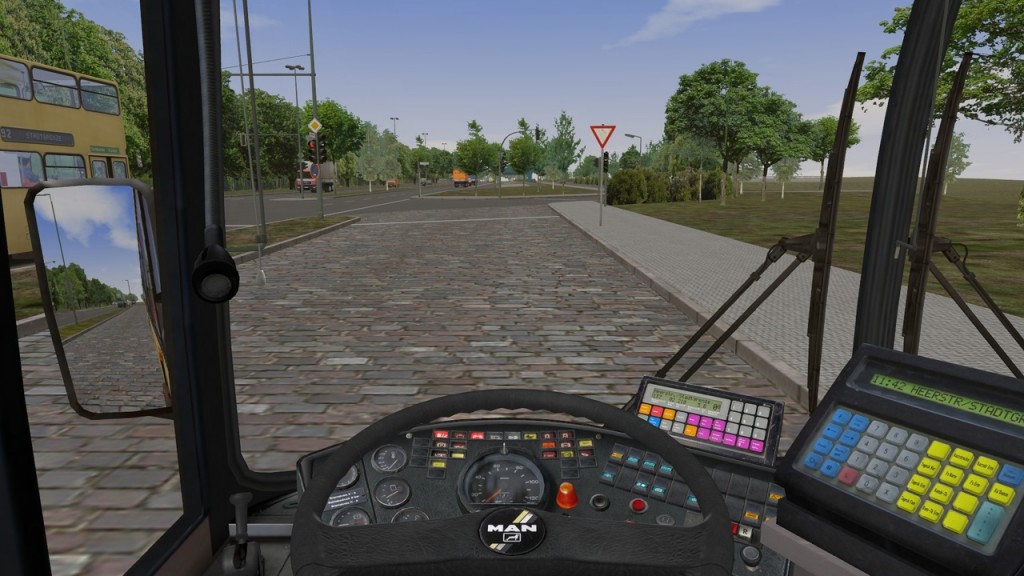 You can drive the same route as many times as you like without consequence. Moreover,  you can change your current route once you have finished driving the current tour. You can even terminate a route if decide not to continue driving it.
OMSI 2's full dynamic weather system can change on a whim. If you have a constant internet connection, you can configure a real-life weather option that will base the game's weather conditions on what's happening across the globe. This system updates every five minutes to give the most accurate in-game weather patterns possible.
Watching your passengers react to your driving always raises a smile.They will start complaining the moment you accidentally hit a curb or cause an accident. Some passengers will even complain when you take too long counting change or processing tickets. Developer MR-Software GbR spared no expenses when it comes to OMSI 2's artificial intelligence, traffic and pedestrians. They all interact realistically with the environment as they would in real-life.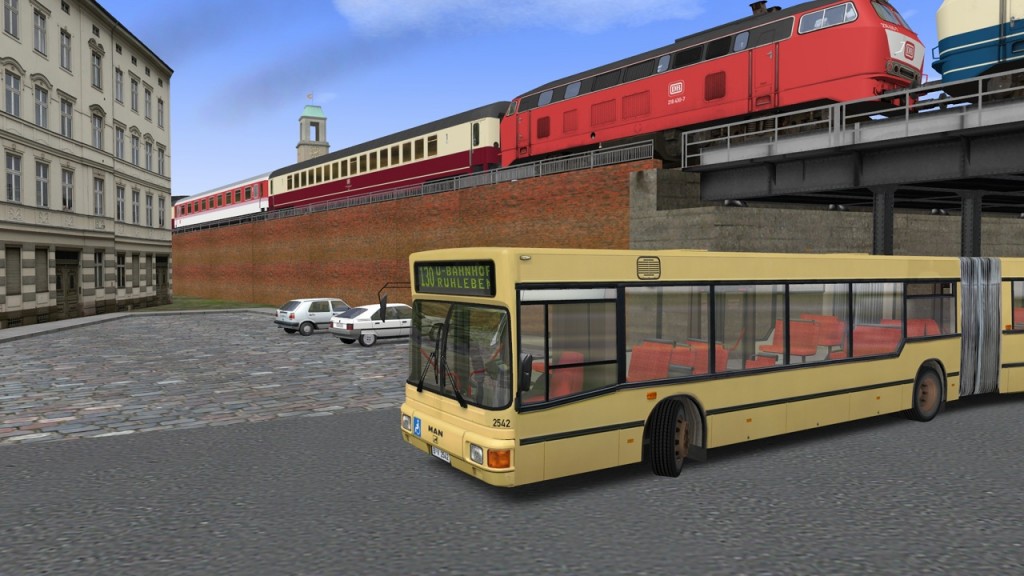 Since its release, some gamers have complained about OMSI 2's performance. More appropriately, the pedestrians and their frames of animation. Some pedestrians do walk rather stiffly, but that is a small price to pay when you consider the scope of OMSI 2's living world.
The in-game content is virtually endless when you consider the expansion packs and all the player-made content that is being developed. Even your favorite content, routes and locations from the original OMSI work just fine. And since the game comes with an editor to create your own maps, you can share your creations with like-minded gamers looking for new content.
OMSI 2 is an in-depth simulator that is not only complex, but entertaining to play. Some critics say that OMSI 2 is not for the casual gamer, but I digress. It may take the casual gamer a bit longer to grasp the game's complexity, but with some patience it can be done. Besides, a simulator like this is more than just an experience, it's a commitment.
James 'Daripp3r' Pittaro
Platform: PC
System Requirements
Minimum:
OS: Windows XP/Vista/7/8
Processor: 2.6 GHz
Memory: 2 GB RAM
Graphics: GeForce or comparable AMD with minimum 512 MB
DirectX: Version 9.0c
Developer: MR-Software GbR
Publisher: Aerosoft GmbH
ESRB: N/A
Price: $34.99
OMSI 2 Omnibus Simulator's Official Website
Review Score
Graphics
Photorealistic graphics that bring the environments to life.
Sound
Realistic sound effects such as authentic engine noises and windows squeaking when they open round out the experience. The only thing missing are the sounds of the bus driver as he moves behind the wheel.
Gameplay
Thanks to the unscripted gameplay, the player has the freedom to drive any bus or route they choose.
Overall
Who would have known that driving a bus could be so entertaining? OMSI 2 is an experience that you will not want to miss out on.