September 23rd, 2011 at 8:02 am -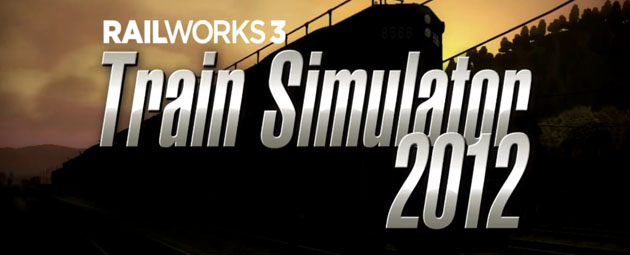 Sequel to award-winning RailWorks 2 features top-of-the-line visuals and most immersive experience yet for both enthusiasts and newcomers alike.

Railsimulator.com, the leading innovator of rail simulation and modeling tools, announced today that RailWorks 3: Train Simulator 2012, is now available worldwide. The sequel to the best-selling and award-winning RailWorks 2, Train Simulator 2012 is the most advanced train simulator in the world, with the most up-to-date graphics available for the PC and numerous technical innovations to create the most immersive sense of reality yet seen in a PC simulation.
Every aspect of gameplay and the in-game environment is designed to make the player feel that they are controlling the locomotive. With 16 highly detailed and accurate locomotives from the age of steam to present day and eight different routes featuring authentic signaling, stations and landscaping, the Train Simulator 2012 core set provides hundreds of hours of challenging gameplay. The RS Career System allows players to compete against other drivers around the world, or they may choose to create the routes and collections of their dreams with a vast range of additional downloadable locomotives, stock and routes. Built-in tutorials make it easy for newcomers to get in the cab and start playing right away.
As with previous editions of the game, owners of RailWorks 2 will be eligible to upgrade to the new Train Simulator 2012 free of charge. The simulator is available via download from www.steampowered.com or at retailers such as Walmart.
Over the past several weeks, RailSimulator.com has been rolling out long-awaited US passenger service add-ons under the Amtrak license. All the new content, including the popular Northeast Corridor route, showcases the incredible new graphics, and can be used with either the previous RailWorks 2 set or the new Train Simulator 2012.
Trailer:
Screenshots:
Train Simulator 2012 - New Trailer & Screenshots

,