December 31st, 2010 at 5:50 pm -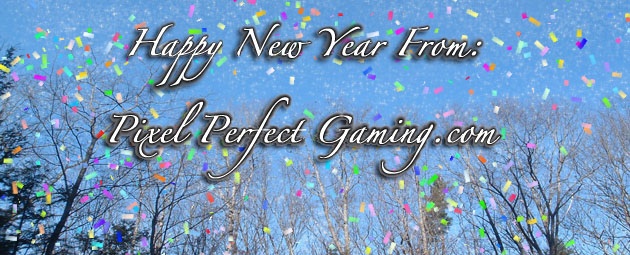 PixelPerfectGaming.com would like to wish you and yours a safe and Happy New Year. Whatever it is you're enjoying this evening – whether it's a game of Black Ops or sitting by a warm fireplace drinking eggnog – we can all agree that 2010 was an amazing year to be a gamer.
We finally received the much-anticipated Kinect and Playstation Move hardware for our favorite platforms; Sony launched the Playstation Plus Service; Microsoft's Xbox Slim finally made its debut; and classic gaming received a revival of sorts with the release of PSone Imports, SNK's Neo-Geo Station for PS3, and Dragon's Lair by Digital Leisure.
With 2010 coming to a close, we here at PixelPerfectGaming.com look forward to delivering the same high quality content in 2011 that our readers have come to expect from us. Raise your joysticks in solidarity as we usher in another incredible year of gaming.