September 23rd, 2009 at 7:20 pm -

Tired of the traditional shoot-em-up or lack the-eye-hand coordination required to win?  Want to challenge your brain and explore a world unlike our own?   Machinarium is that game.  The game is challenging and the clues are fun to find and are out in the open if you look hard enough without being super frustrating.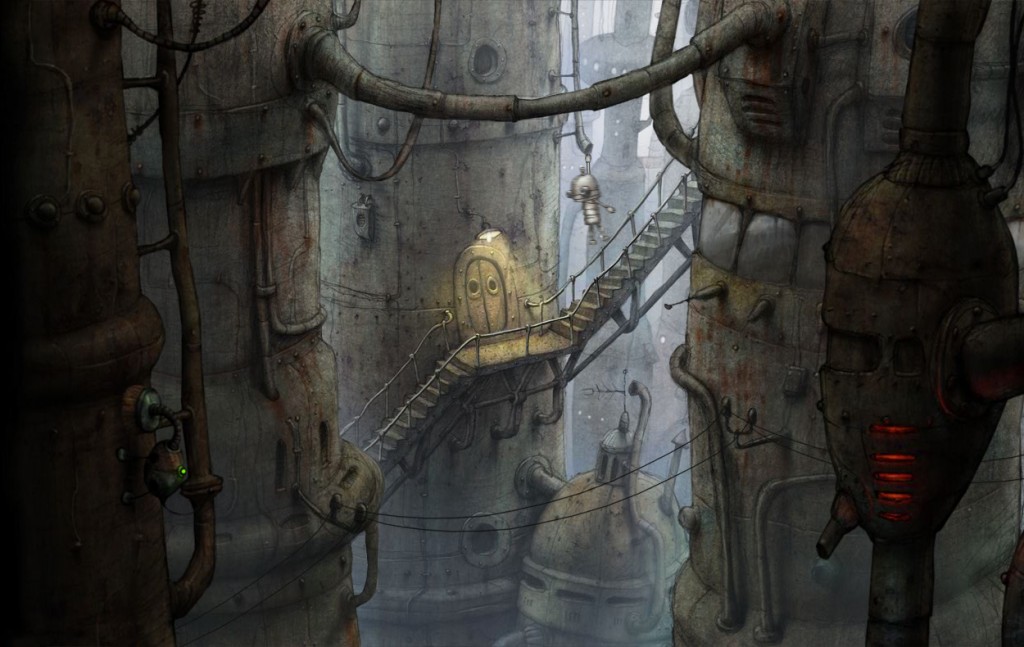 The feeling of accomplishment you feel as you reach the next level is amazing.  The level changes are seamless and keeps the story flowing.

 The graphics are incredible with amazing color and detail.  You feel as if you really are in a futuristic world.  The game play is smooth with no glitching or missing pieces.  If you get stuck, there is one clue per level available.  The most inane object becomes what you need.
Don't be afraid to click (or keep clicking) on random objects you may be very surprised at what you find. 

The only negative that I can find about this preview is that the saves did not save for me, but once you complete a level it is easy to remember how to complete it again.
I can't wait for the full version to come out to find out how the puzzle ends.
Machinarium Preview 
by Dani Pittaro
Machinarium (Preview)

,