February 21st, 2011 at 11:06 am -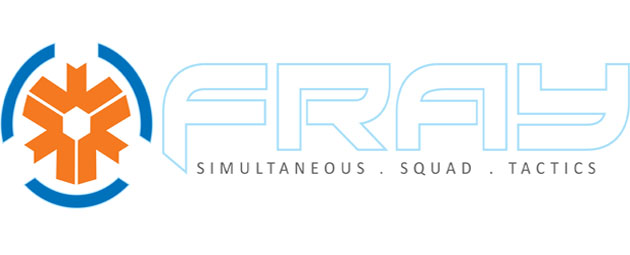 Fray is a unique and fast paced multiplayer turn-based strategy game for PC and Mac. Plan your orders swiftly and watch the action unfold as all the players' squads execute their turns simultaneously.
Unique gameplay: Play a dynamic turn-based strategy game where all the players act simultaneously and play online against friends and other players around the world. Control a fine tuned squad, anticipate the enemy's actions by adapting your strategy and defeat them in a global fray.
Deferred Rendering Techniques: Fray is built on the Unity Engine 3, and makes use of the latest graphical and technological advances in gaming:
Screen Space Ambient Occlusion
Screen Space Global Illumination
Relief Mapping
Volumetric Fog
Depth of Field
Color Grading
Chromatic Aberration
Great art style and universe: Fray is set in a unique dystopian future, where a desperate humanity attempts to escape reality by seeking refuge in virtual realms. In a world controlled by mega-corporations, a new generation of players participates in cyber warfare games, fighting to the death in virtual arenas with deadly weaponry, looking for fame and glory.
Customize your squad: Choose your characters among 6 different classes and arm them with a vast arsenal of weapons and items. Before each combat, you can pledge your allegiance to one of the 3 dominating global corporations, and gain access to faction specific bonuses and enhancements.
Vast arsenal of weapons and items: Detonate your opponent from a distance with the Mine Thrower or vaporize your enemies with the industrial grade Magmatic Cannon. Over thirty enhanced weapons, armors and bonuses are provided for the player's devastating pleasure.
Screen shots: