August 19th, 2021 at 5:10 pm -
Aeternum Game Studio has just revealed the details of the UnderSea Fortress, one of the 16 areas that form the anticipated 2D hand-drawn metroidvania Aeterna Noctis. Similar to the other areas of this promising title which the development team has shown, the UnderSea Fortress shows a unique visual and sound setting, a special level design and a lot of new enemies that are unique to the UnderSea Fortress. In addition to this, the soundtrack that has been composed for this area includes electronic influences that are vastly different from the traditional instruments used in other areas.
As the name suggests, the UnderSea Fortress is a fortress located on the bottom of the deep ocean. However this time, instead of magical and undead creatures, the King of Darkness will have to face an army of machines that were programmed to annihilate any intruder.
The images shared by the developers suggest that neon lights, lightning bolts and mechanical surfaces decorate the corridors and rooms of this gigantic area. Also, the level design can be altered by the player, as some switches allow the layout of the walkways to be modified and reveal alternative routes that will help them make their way through this intricate Metroidvania style fortress.
This area will be accessible after several hours of play and promises a constant challenge through each stage. The battles against the mechanical hordes will require players to use the skills of his dark majesty to overcome each challenge. The very nature of these artificial beings allows each type of enemy to have a unique attack pattern. The King of Darkness will face pulse mines, combat drones, armored robots and all kinds of environmental hazards. Remember that this area has been designed by and for machines, so any corner is dangerous for human beings.
The developers re-assure that at the top of this new area, one of the most epic confrontations of the game will be awaiting: "The machines are part of a hive mind, and the mastermind that dominates all of them awaits at the top of the UnderSea Fortress".
The studio shares new content about Aeterna Noctis on a daily basis on all its social media. You can find all the links to their communities on the game's website https://www.aeternathegame.com/. Aeterna Noctis will be available on December 15th on Steam, Epic Games, PlayStation, Xbox and Nintendo Switch.
●Enjoy a clean and fluid gameplay designed and polished to achieve a system that responds to 100% of the actions regardless of the speed and conditions in which they are executed.

●Immerse in a deep and beautiful story. Aeterna Noctis is not just about puzzles and platforms. It is also filled with epic moments and unexpected twists that will captivate even the most experienced of players.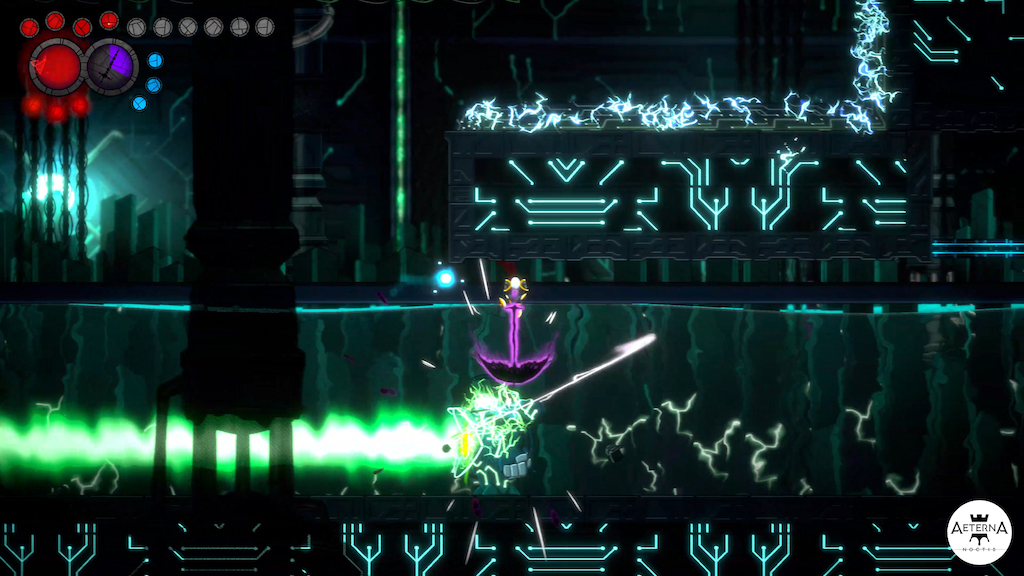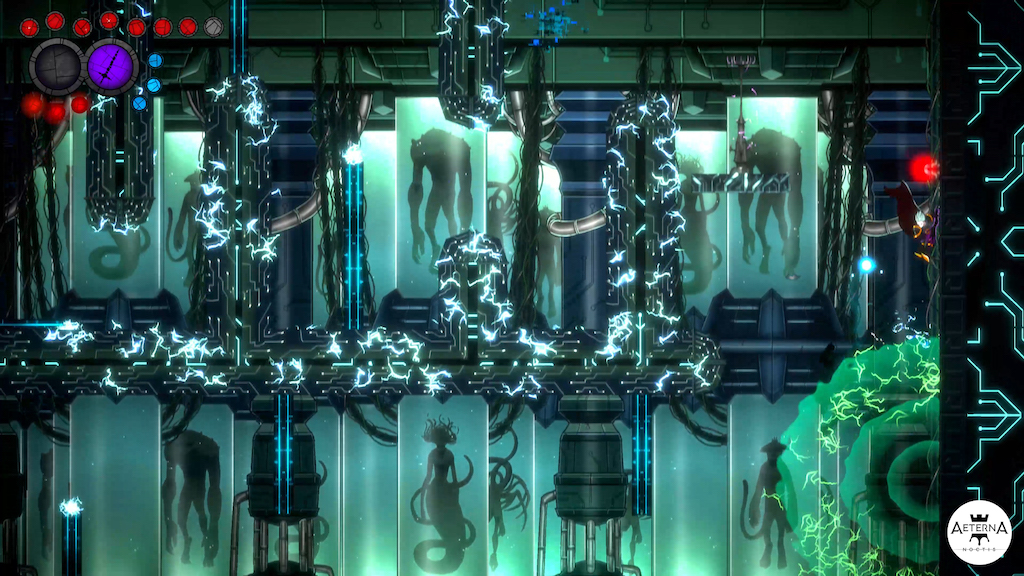 The Light Tower Gameplay Footage Trailer:

The Music of Aeterna Noctis Dev Diary 02:

Gameplay PS5 PS Talents ENGLISH Trailer:

Dev Diary:

Screenshots: