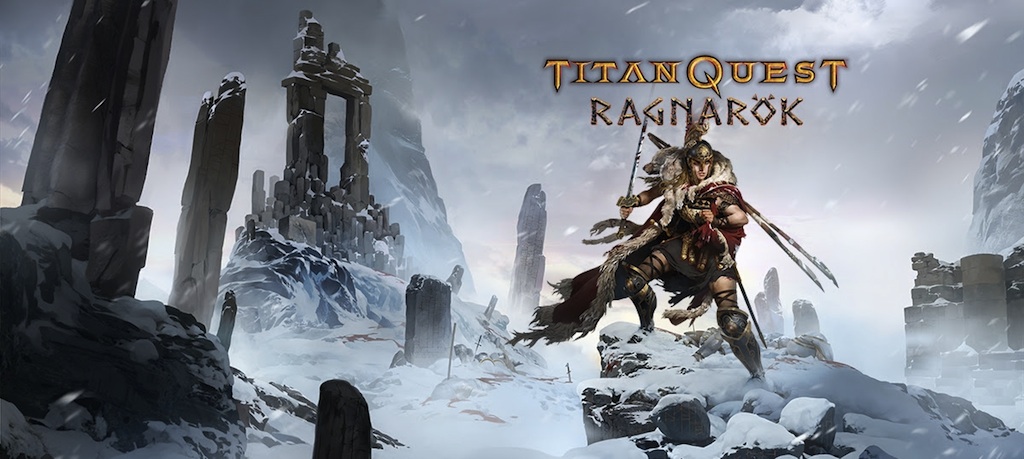 March 24th, 2020 at 6:48 pm -
The critically acclaimed Action-RPG Titan Quest receives a new expansion on PlayStation 4 and Xbox One today. A new level cap, a new mastery for your heroes and a full new story act with thousands of new enemies and dozens of bosses to hunt for even better loot, the Ragnarök expansion will make your heroes worthy of entering Valhalla!
Titan Quest: Ragnarök is now available for PlayStation 4 and Xbox One as well as for PC. The SRP is $19.99 / € 19.99 / £17.99 / RUB 1249.00. Please note: the base game Titan Quest is required to play the expansion.
About Titan Quest Ragnarök
Requires the base game, i.e. Titan Quest Anniversary Edition
At long last, Titan Quest continues its epic journey through the world of antiquity. A mysterious threat calls the heroes of Hades to the uncharted lands of northern Europe, where new enemies await and new powers and treasures are waiting to be found! This new expansion to the acclaimed Anniversary Edition of Titan Quest adds a fifth act of unprecedented scope, along with many new and requested features including new weapon types and a 10th Mastery for your characters to learn.
Features

●New story act with dozens of new quests

●Brave the realms of the Celts, the Northmen and the Asgardian gods in the largest act to date

●Revisit the other Acts to find new items and secrets

●New 10th Mastery – Runemaster: A magical warrior fighting with both spells and weapons

●Combine Runemaster with existing Masteries for a total of 45 combinations

●New experience curve

●Reach level 85 and maximize your character's potential

●Find new and powerful gear, from colorful Celtic shields to famous weapons of Germanic legend.

●New relics and charms for crafting and a new option to improve even legendary items.

●New thrown weapons strike the balance between range and speed!

●New enemies and bosses, from the denizens of Germany's dark forests to the forces of Asgard itself.

●Improved character customization

●A wider variety of regional styles and color dyes

●Finally: wear pants!

●Quality of life improvements

●Improved UI and combat feedback for total information
Titan Quest Ragnarök Gameplay Trailer: