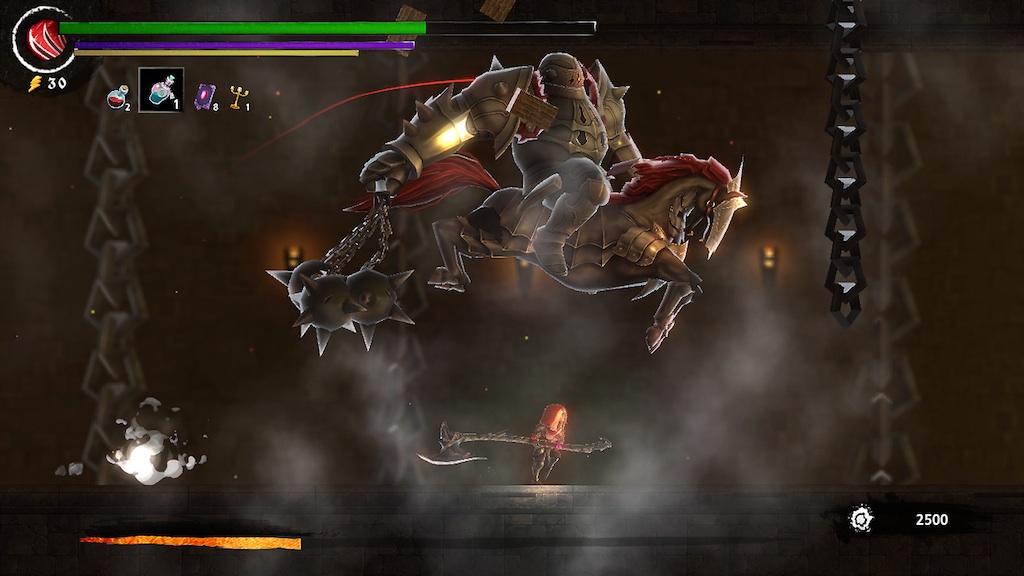 February 19th, 2020 at 7:22 pm -
Independent games studio NEOPOPCORN Corp release the dark fantasy metroidvania 3000th Duel on
Switch
today.
3000th Duel is an obscure exploration-focused, side-scroller action RPG containing 150+ monsters and gigantic final bosses in a universe with more than 300 organically connected biomes.
"3000th Duel features speedy and exciting battles against monsters of all sizes", says Kiuk Kim, CEO at Neopopcorn Corp. "You can actually use different weapons and build your character in your very own personal way".
Inspired by movie classics such as Tim Burton's The Nightmare Before Christmas, 3000th Duel is also available on
Steam
, becoming one of the best selling metroidvanias on this platform in 2019.
Features:

●Lead a masked hero with no memory, and discover something terrifying about his true identity.
●Explore a huge world with more than 300 organically connected biomes.
●Encounter 150+ monsters and final bosses.
●Use blade-based, sword-based and lance-based attacks.
●Collect Occults spread all over the map to use the Forbidden Magic.
●Build each player's main character into one's prefered battle type.
3000th Duel Nintendo Switch Trailer:

Screenshots: