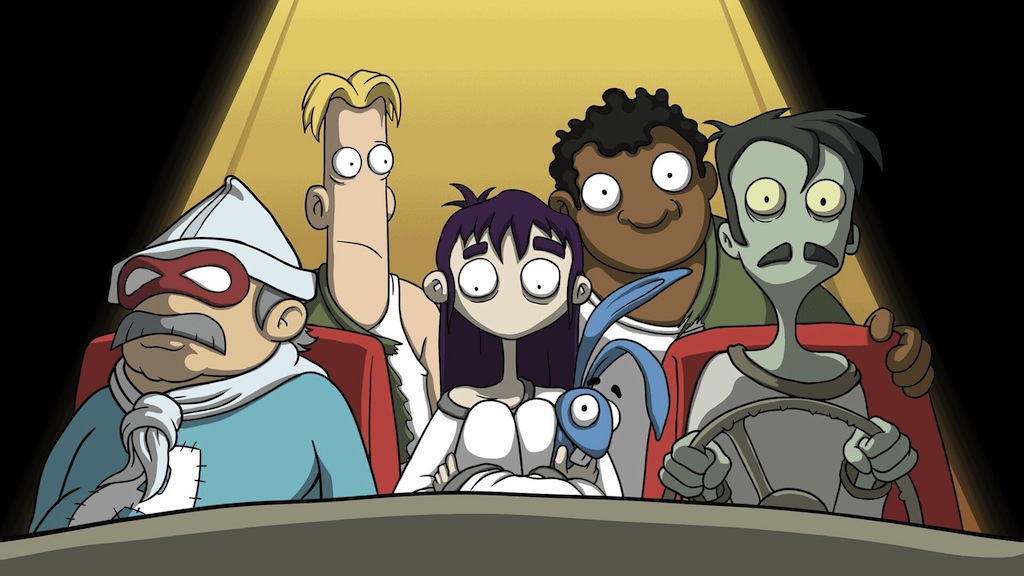 December 4th, 2019 at 5:37 pm -
Developer Daedalic Entertainment is delighted to announce that Edna & Harvey: The Breakout – Anniversary Edition is available today on Windows PC via Steam for $19.99. This remaster of the original beloved 2008 point-and-click adventure features new high-resolution visuals, an overhauled user interface, improved controls and more to make this cult classic a must-play for long-time fans and newcomers alike.
Edna & Harvey: The Breakout – Anniversary Edition is a wild, humor-filled journey which stars recently committed protagonist Edna as she seeks to escape from a sanatorium with the help of her talking plush bunny, Harvey. This classic adventure game represents the very best the genre has to offer, harking back to the fun-filled absurdism of LucasArts' stories of old. The title received widespread acclaim when it launched in 2008, winning the trophies for both Best Adventure and Best Youth Game at the German Game Developer Awards.
Key Features

●Switch between classic and new modern graphics at will.

●More than 20 hours of bizarre humor, characters and ridiculous adventure fun.

●A unique comic style, newly interpreted.

●Improved controls and user interface.

●Award-winning narrative and puzzle design.
Owners of the original Edna & Harvey: The Breakout on Steam can grab the new Anniversary Edition at a 50% discount by selecting the specific bundle of the original 2008 title and its new remaster on the game's Steam.
Edna & Harvey: The Breakout Launch Trailer:

Edna & Harvey: The Breakout Screenshots: