September 24th, 2019 at 5:52 pm -
Today, SQUARE ENIX revealed the North American package art for FINAL FANTASY VII REMAKE alongside a number of new screenshots and character renders, providing a deeper look at how players can explore the city of Midgar and battle the tyrannical Shinra Corporation.
The package art, reminiscent of the North American cover of the original FINAL FANTASY VII, features protagonist Cloud Strife with his iconic buster sword, staring down the headquarters of the shadowy enemy he has agreed to help take down.
Furthermore, a new gameplay video is now available, in which Cloud, Tifa, and Aerith go head to head with a ferocious beast, Abzu. The exhilarating fight highlighting each characters' unique battle style can be viewed below.
FINAL FANTASY VII REMAKE is a reimagining of the iconic original game that re-defined the RPG genre, diving deeper into the world and its characters than ever before. The first game in the project will be set in the eclectic city of Midgar and presents a fully standalone gaming experience that provides a great starting point to the series.
Along with unforgettable characters and a powerful story, FINAL FANTASY VII REMAKE features a hybrid battle system that merges real-time action with strategic, command-based combat. For players who wish to focus purely on battle strategy, a menu-focused 'Classic Mode' provides a gameplay style more similar to the original game. More information regarding the newly revealed
Classic Mode can be found on the Square Enix Blog: https://t.co/wvnRTN82RK.
The Deluxe Edition, available to pre-order now, contains a hardback art book featuring stunning concept art, a soundtrack selection CD, Summon Materia DLC allowing players to summon Cactuar in game, and a Sephiroth SteelBook Case. The Digital Deluxe Edition contains a digital art book, a digital soundtrack selection, and Summon Materia DLC allowing players to summon Carbuncle and Cactuar in game.
Those who pre-order any version of the game will also receive the Chocobo Chick Summon Materia DLC at launch. Those who pre-order any digital edition from the PlayStation Store will also receive the Cloud & Sephiroth Dynamic Theme for the PlayStation 4 system.
FINAL FANTASY VII REMAKE will be available for the PlayStation 4 system from March 3, 2020 with English, Japanese, French and German voiceover and English, French, Italian, German, Spanish and Brazilian Portuguese subtitles. For more information, visit: http://ffvii-remake.com.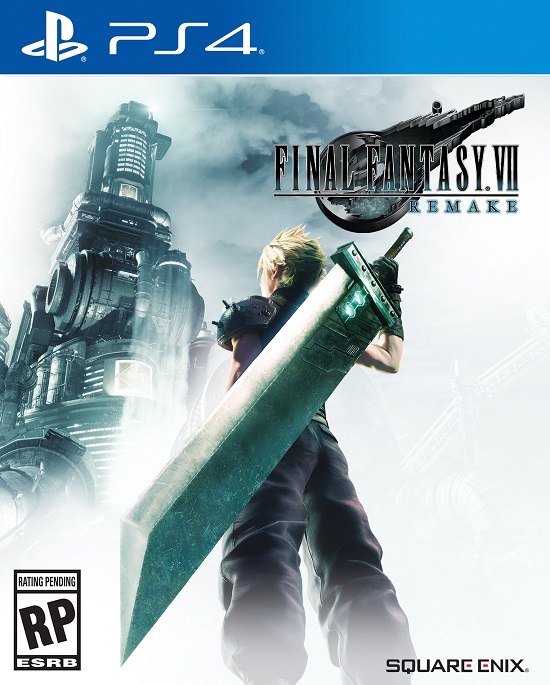 Official Website

:
http://www.finalfantasyviiipc.com
Official Store:
http://store.na.square-enix.com
Steam:
http://store.steampowered.com/app/39150
New Gameplay Trailer:

Launch Trailer:

Official Release Date Trailer:

Screenshots: