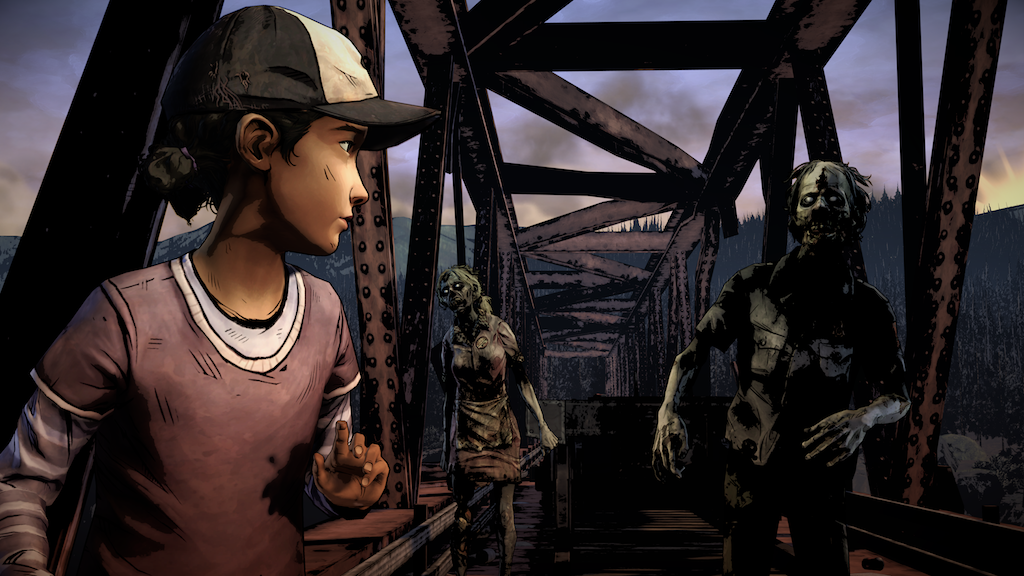 July 1st, 2019 at 4:28 pm -
Following the recent conclusion of TELLTALE'S THE WALKING DEAD: THE FINAL SEASON, Skybound Games today announced it will release The Walking Dead: The Telltale Definitive Series, a comprehensive bundle of all four seasons of the acclaimed game series, on Sept. 10, 2019, for $49.99.
The Walking Dead: The Telltale Definitive Series will be available globally as a physical boxed product in stores for PlayStation 4 and Xbox One – as well as digitally on the PlayStation®Store, Microsoft Store, and the Epic Games store for Windows PC – on September 10.. The physical bundle can be pre-ordered via a variety of global retailers starting today. More information about digital pre-orders will be announced at a later date.
The Walking Dead: The Telltale Definitive Series contains all four seasons of the series, along with The Walking Dead: Michonne, 400 Days DLC and several digital bonuses. There are over 50 hours of gameplay across 23 unique episodes, more than 10 hours of developer commentary, behind-the-scenes bonus features including concept and character art galleries, a "Return of The Walking Dead" documentary short, faithful recreations of classic menus, and a music player with over 140 musical tracks. The collection also includes the application across all seasons and content of "graphic black," an art style that pays homage to The Walking Dead comics and was previously only available for THE FINAL SEASON.
"Graphic black is a loving tribute to the source material and a powerful art style that makes the game look like a living comic book," said Kent Mudle, Creative Director for The Walking Dead and the Still Not Bitten team at Skybound Games. "An idea the team formulated and perfected with THE FINAL SEASON, this new visual styling offers longtime fans a way to play the series again in a brand-new light while giving new audiences a smooth visual ride across all seasons."
Based on Robert Kirkman's award-winning comic book franchise, The Walking Dead: The Telltale Definitive Series lets players experience the full story of Clementine as she grows from young girl to fearless survivor in the series that set a new benchmark for storytelling in games. A light of hope in dark times, Clementine learns from many protectors and endures countless threats in a post-apocalyptic world where the weak perish and the cruel survive. It's up to players who Clementine trusts, who she loves, who she hurts, and what she chooses to protect when she cannot save everyone.
For more information about The Walking Dead: The Telltale Definitive Series, please visit https://www.skybound.com/telltales-the-walking-dead-the-definitive-series.
To date, TELLTALE'S THE WALKING DEAD has sold millions of episodes worldwide, earning more than 100 Game of the Year awards and receiving two BAFTA Video Game Awards for Best Story.
The Walking Dead: The Telltale Definitive Series Trailer:

The Walking Dead: The Telltale Definitive Series Box Art & Screenshots: