April 29th, 2019 at 7:00 pm -
Howdy everyone! It's about that time once again for some more of my "Brothers Bob" craziness, and not a moment too soon! Our favorite gruesome and gory fighter, Mortal Kombat, returns for its eleventh installment.
So, in this latest cartoon, the boys are clamoring over one of my favorite fighters of the MK series, Raiden. And as an additional nod, I was thinking of that lampshade guy from the 1980's cult classic movie, "Big Trouble In Little China", when I drew this.
Am I the only one who thought Raiden and Mr. Lampshade were somehow related or even perhaps one and the same?
Sean 'ToonBoy' Boley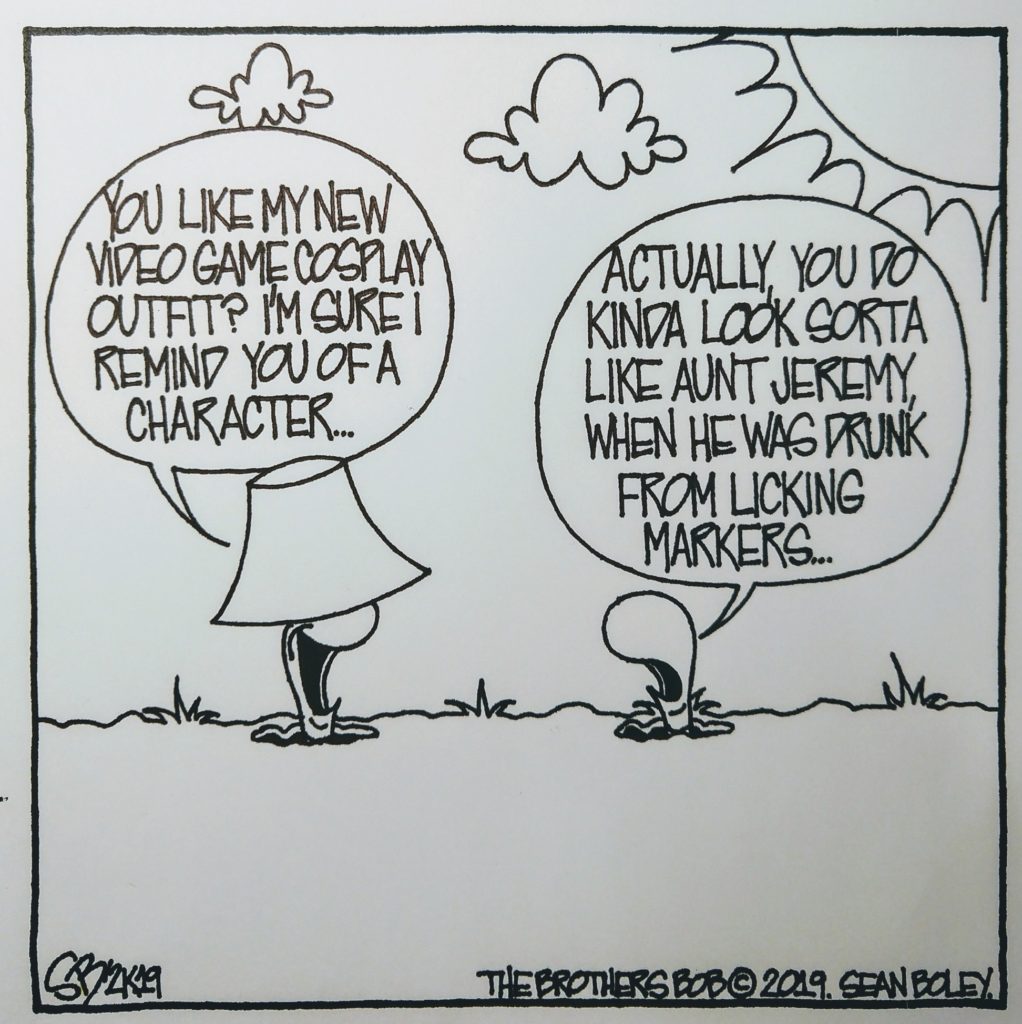 Last The Brothers Bob – They're Baaaaaack!: Click Here

The Brothers Bob Facebook Page:
https://www.facebook.com/thebrothersbob
Facebook:
https://www.facebook.com/seanboleydesigns