December 22nd, 2017 at 6:11 pm -
Hello once again, everybody. Before I introduce my latest cartoon masterpiece, I wanted to offer my sincerest apologies for my prolonged PPG absence. The latter part of 2017 really took quite the sad, unexpected turn for y'all's truly, and I'm just now starting to feel more like my old self again. But better late than never though, am I right?
Speaking of 2017, that brings me to this latest installment of "The Brothers Bob". Seeing that the Nintendo Switch has already sold over 10 million units, and the latest "Zelda" game has been a phenomenal success, it was a no-brainer for me to draw another 'toon based on that — this time with a nod to DLC 1 & 2.
As always, I thank each and every one of you for the continued love and support for my cartoon feature; it really does mean a lot. And on behalf of myself and the PPG crew, Merry Christmas and Happy 2018!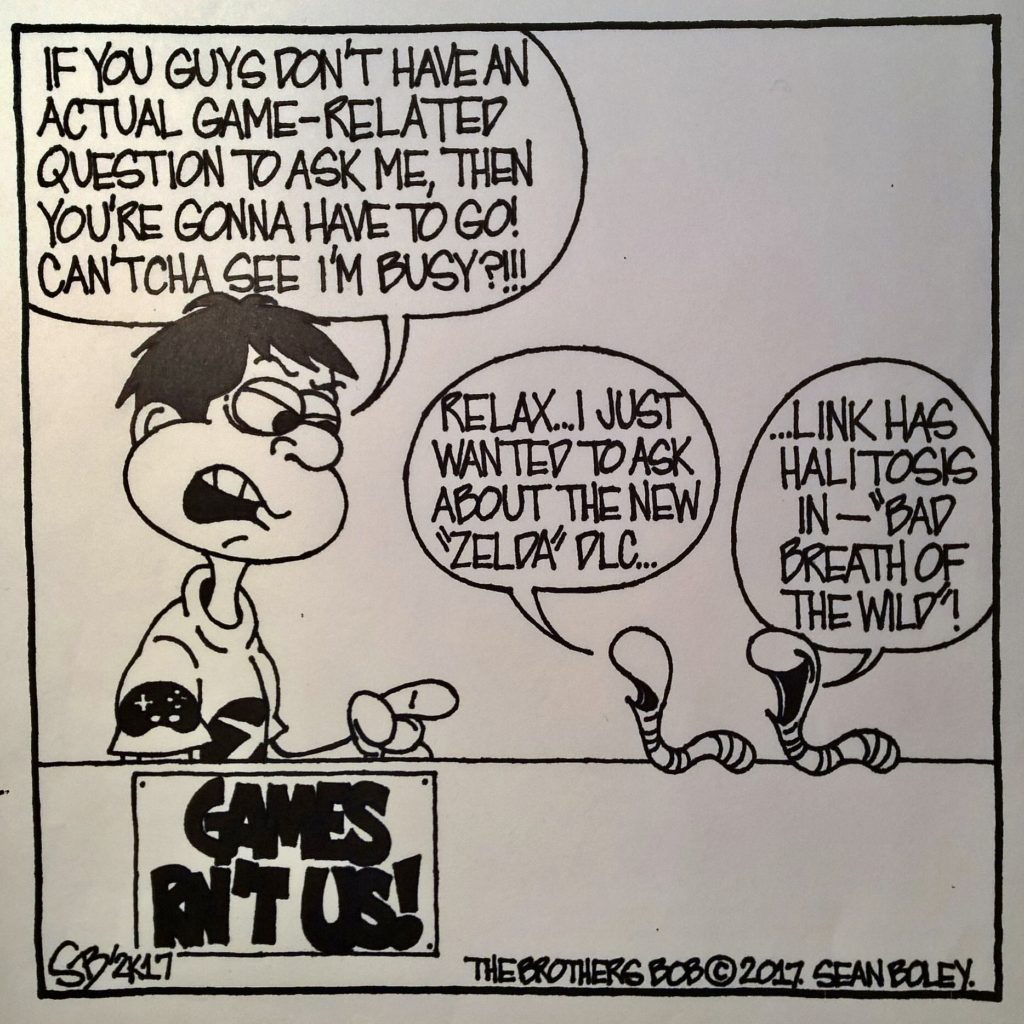 Last The Brothers Bob – O Atari, Where Art Though?: Click Here

The Brothers Bob Facebook Page:
https://www.facebook.com/thebrothersbob