August 25th, 2017 at 2:26 pm -
Battle Princess is an action platformer that follows the journey of a knight in training trying to save her kingdom and father with the help of her pet dog from the ghostly realm, Fritzy. It is a game that is reminiscent of the classic version of Capcom's Ghouls 'n Ghosts with its side-scrolling action and simple graphics. I should mention now that Battle Princes is still in development, and its release date hasn't been officially announced yet. With that being said, what the developer does have available is really good.
The game's simple theme provided me with a fun time, bringing me back to the days when I would go to the arcade and play games. It does have a self-adjusting difficulty level so that gamers of all abilities can enjoy the game and become overwhelmed.
The soundtrack is solid and the art style retro with ten levels, multiple weapons and unique enemies per level. The main character is Madelyn, which is designed after the developer's young daughter of the same name. She is a strong character that begins the game as a knight in training, as the forces of darkness come to her kingdom.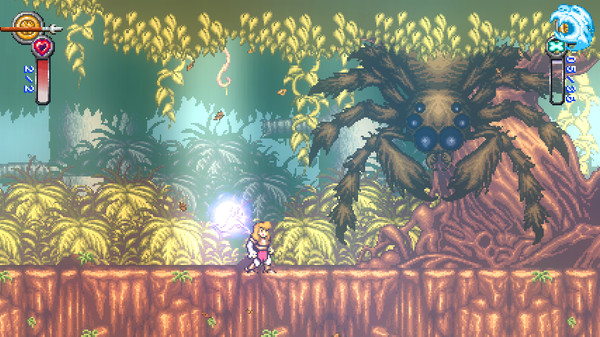 She goes on a quest to save her father and kingdom with the help of her ghostly pet Fritzy. Fritzy gains ghostly powers as you progress through the game helping Madelyn on her journey to defeat hordes of enemies. Fritzy also allows you access to puzzles and levels that would otherwise be unavailable to you, making him invaluable.
The game is bursting at the seams with replayability. The game has 10 levels complete with 1 or 2 bonus levels. Each level can be replayed at any point during the game, as long as they have been unlocked. Each level comes complete with 10 unique enemies and sometimes they even have a special weapon that can be used to beat an area in that level; you just have to find it.
Battle Princess can be played arcade-style or RPG-style, where you can talk to villagers and complete different missions. There are 10 different weapons that change along with the three armor choices used by Madelyn.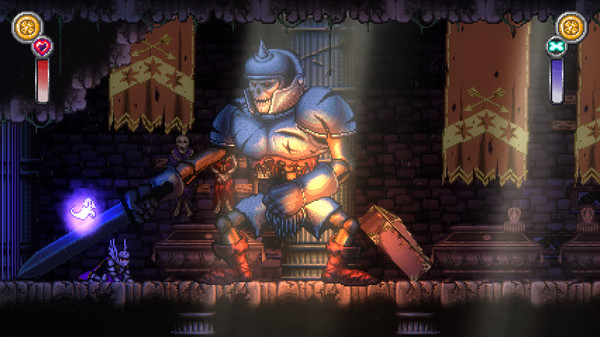 The game has a classic feel with a great story and a ton of replaybility. It has a lot of collectibles, enemies and levels that will hold your attention throughout the game. My favorite character is Fritzy, who is invaluable to Madelyn in every level, helping her with enemies, finding Battle Princess collectibles and bonus areas.
The story is good with great character development, and a good relationship between father and daughter. It provides girls with a strong female character; something that is lacking in many genres of media. The art style is well done and resembles the arcade games of yesteryear. The game also has a great soundtrack. I recommend Battle Princess fully; you will not be disappointed.
Candice 'Gamer Girl' Wendt
Platform: PC (Playable Demo Available on Steam)
Developer: Casual Bit Games Inc.
Publisher: Casual Bit Games Inc., IndieHound
ESRB: N/A
Price: N/A (Release Date TBD)
Battle Princess Madelyn Official Website:
http://www.causalbitgames.com/