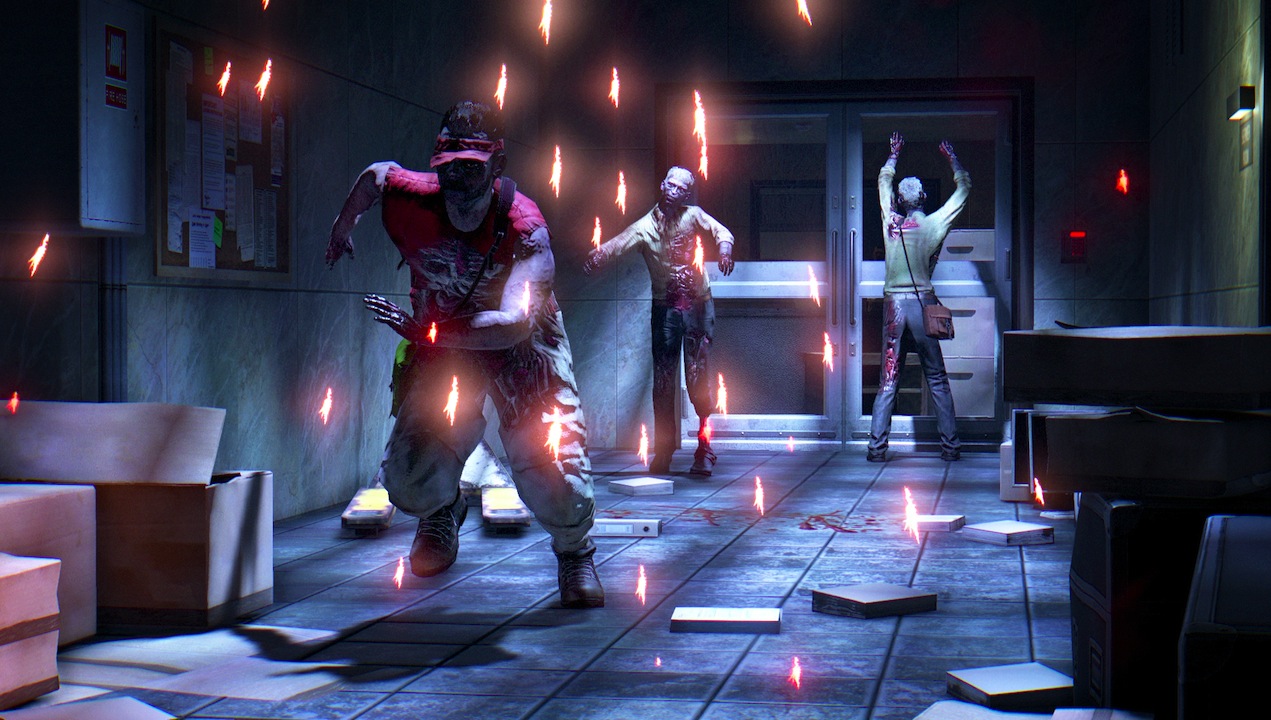 August 26th, 2016 at 4:07 pm -
Released for Playstation 3 almost five years ago, Dead Island by developer Techland reinvented the survival horror genre with its open world concept and RPG-based gameplay. While the first game was well received by gamers, its stand-alone expansion, Dead Island Riptide, was criticized for lacking new features that would have distinguished it from the original.
Definitive Collection for Playstation 4 is an HD remaster of both titles that contains all previously released DLC. Developer Techland went to great lengths to re-render the gruesome, terrifying world of Dead Island, and the end result is a visual feast for the eyes with hi-res textures, gorgeous landscapes, and re-rendered character models. In fact, the zombies have never looked so gruesome.
Basically, the game contains a laundry list of features that have improved the overall experience. For example: the graphics for both games benefit from what is called 'Physical Based Shaping', a feature that is native to the Chrome Engine used in this release. It allows for a higher quality look to the game characters as they interact in a more realistic way. There's also a new photo realistic lighting system that vastly improves the sunlight of the island, which is evident when peering through objects and looking at water. The in-game textures are more detailed, including the zombies. Chew marks, rotting flesh and open wounds have a more realistic appearance compared to the last generation release. These changes are even more evident when grappling with a zombie up close.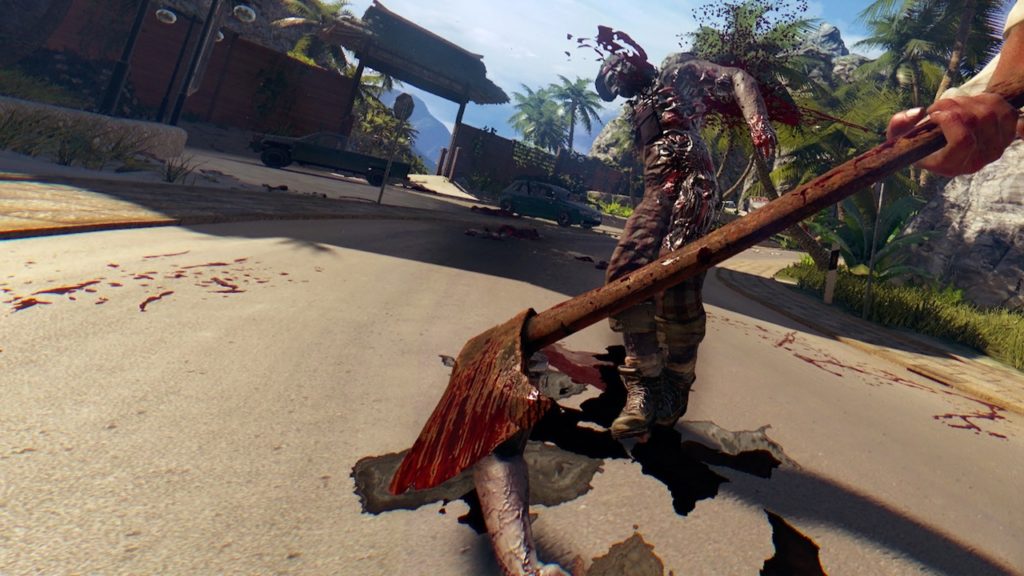 Definitive Collection also includes 4-player co-op, PS Vita Remote Play (PS4 only), Share-Play (PS4 only) and streaming/recording services native to the Playstation 4. The unofficial PC mod, One Punch Mode, is also included in this collection. This mod allows the player to punch through the undead with insane melee power. Developer Techland has also revamped the user UI by providing a more consistent look between both Dead Island and Riptide, creating a more streamlined gaming experience.
Aside from the changes mentioned, Dead Island and Riptide are essentially the same games. This also means that some of the issues gamers had with the original releases still remain. For example: the story for both games — while relatively decent — haven't changed or improved. The main objective is to survive (sic) and get off the island at all costs. The gameplay contains a variety of story-based fetch missions (i.e. find the Life Guard Station Radio; find missing tourists, etc.) with the occasional side mission thrown in for good measure.
The open sandbox world is just as intriguing now as it was when the game first launched, offering up a variety of rewards for gamers willing to explore it. The landscape is inundated with small buildings, outside bars and underground locations just waiting to be explored. The survival aspect is still compelling (Riptide included), especially when you're traversing the zombie-laden, tropical landscape for health; items for the in-game crafting system; or bottles of water to save a dehydrated vacationer. While not perfect, the gameplay is still relevant even today.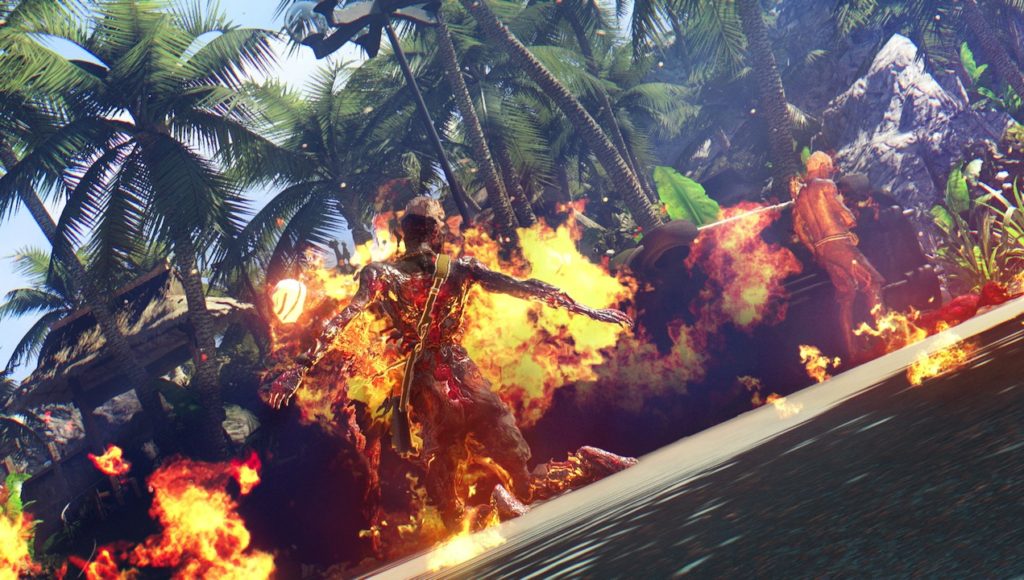 Dead Island and Riptide both still have a variety of in-game bugs that can (at times) hamper the gameplay. Doors will get stuck when opened; weapons will mysteriously pass through zombies without inflicting damage; and NPCs will levitate off the ground or move side-to-side off their seats without actually moving. As bad as this may sound, it doesn't happen every single time the game is played. These issues should be addressed via a patch, though.
Despite some of the issues mentioned, Dead Island Definitive Collection is a solid release for Playstation 4. However, gamers that have already played Dead Island and Riptide on any of the previous last gen platforms (i.e. PS3, Xbox 360 or PC) may not find much value in this release beyond its remastered graphics. Newcomers, on the other hand, will definitely appreciate the game's open sandbox world, bloody combat, and in-depth crafting system. Just realize that despite the next gen facelift, both Dead Island and Riptide haven't really changed that much since their initial releases.
Mike Pittaro
Platform: Playstation 4
Developer: Techland
Publisher: Deep Silver
ESRB: M (Mature)
Price: $39.99
Dead Island Definitive Edition Official Website:
http://www.deepsilver.com/en/games/dead-island-definitive-collection/
Review Score
Graphics
The HD remastered graphics look incredible.
Sound
All the familiar groans and moans are present.
Gameplay
While not perfect, the open sandbox world is just as intriguing now as it was when the game first launched.
Overall
Despite some issues, Dead Island Definitive Collection is a solid release for Playstation 4.