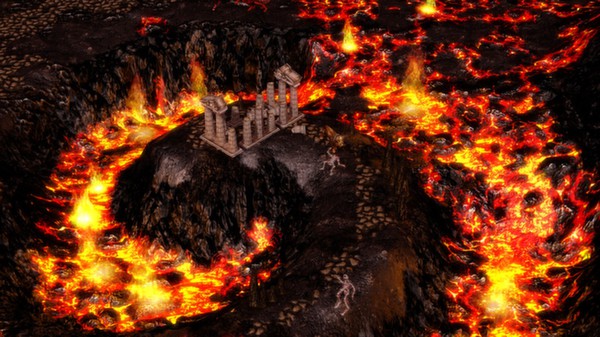 June 11th, 2014 at 1:38 pm -
The grandfather of real-time strategy games has finally made a comeback as a remastered title on the Steam Network.  Age of Mythology: Extended Edition comes with all the previous expansion packs and downloadable content that was available in the earlier releases.  Yes, this also includes the Titans Expansion.  Fans of Age of Mythology will have no problems adapting to this remastered release. Aside from the stunningly beautiful HD graphics, the game plays just like its classic predecessor.
The in-game environments are intoxicating; they compliment the single-player and online experiences. As mentioned previously, Age of Mythology includes all the expansion packs from the original game(s). Moreover, it comes with improved water physics, shadows and Global lighting, to name just a few.
Aside from the wonderful amenities the Extended Edition includes, you are also given access to integrated Twitch TV support, trading cards and content via the Steam Workshop. The game has endless replay value thanks to all the player made content released daily in the Steam Workshop.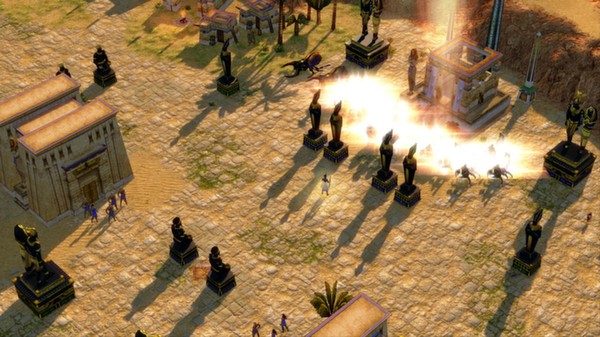 Based on strategy, Age of Mythology's gameplay requires the player to balance multiple tasks. Like all strategy games, it's important to learn how to micromanage properly —  like knowing when to build a structure and when to advance to the next age. A large amount of planning goes into designing and then developing your towns and cities.
The gameplay can be very time consuming, especially with so many options available to build and upgrade your units. But there is more to Age of Wonders than just building an army and desecrating your opponents. Along the way, you will need to hire workers that will gather resources to help build structures and form battle units. More importantly, you can summon ancient Gods that will aid you in battle. The god you choose to align with will determine the creatures you can summon and the spells you can cast.
The further you progress through the game, the more advanced your units, structures, weaponry, armory and even ancient powers will become. Each age comes with its own objectives that must be completed before you can advance to the next. For example, in order to advance to the second age, you must obtain at least a hundred resources in each required category to advance. The game becomes increasingly difficulty as you progress through the ages; it's just another strategic hurdle that must be overcome.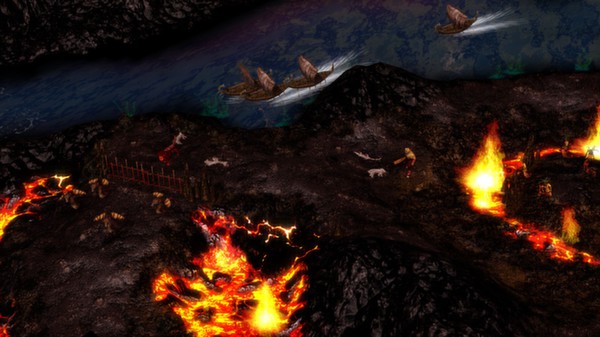 Age of Mythology includes both a full-length campaign and an offline skirmish mode for gamers that do not want to play online. Single-player skirmish matches are available immediately via the main menu, and are perfect for practicing. The single-player skirmish matches are a good way to  get familiar with the gameplay before playing online. And if that isn't enough, you can use the provided tutorial to become more familiar with the game.
After completing the single-player campaign, the majority of your time will be spent playing online against other players. Gamers already familiar with Age of Mythology might just skip the single-player campaign entirely. I enjoyed playing the single-player campaign and recommend not skipping this experience. Online matches are fun, but brutally unforgiving. There are plenty of experienced gamers that will deliver stiff competition. This is why I highly recommend playing the tutorial; it will help prepare you for the online battles ahead.
And since the famous "Titans" expansion pack is available in this release, online matches can get heated real fast (especially if you don't have your Titan by the time your opponent summons theirs). The Titans expansion pack adds an 'epic' feel to combat, especially when your Titan lays waste to your opponent's city. The expansion pack gives the player that 'God-like' feeling where nothing can stand in their way (especially if your opponent hasn't summoned their Titan).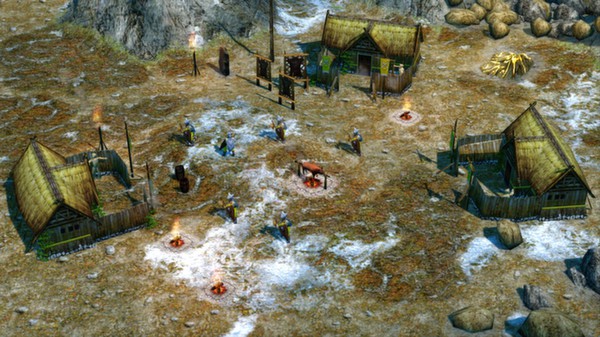 Age of Mythology Extended Edition is a fantastic game that does the early 2009 release justice. It revives the classic real-time strategy gameplay that gamers have been craving for a long time.  Moreover, it provides an authentic Age of Mythology experience with truly breathtaking high definition graphics. So if you are feeling nostalgic or simply crave a classic game from the past, then look no further than Age of Mythology: Extended Edition; it's by far the best real-time strategy game currently available on PC today.
James 'Daripp3r' Pittaro
Platform: PC
System Requirements
Minimum:
OS: Windows Vista, 7, 8.1+
Processor: 1.6 Ghz
Memory: 1 GB RAM
Graphics: Direct X 10+ Capable GPU
DirectX: Version 10
Hard Drive: 3 GB available space
Sound Card: Direct X Compatible Sound Card
Additional Notes: GPU at least (Integrated HD 3000, X1950, 8600GT)
Developer: SkyBox Labs, Ensemble Studios
Publisher: Microsoft Studios
ESRB: T (Teen)
Price: $29.99
Age of Mythology: Extended Edition's Official Website
Review Score
Graphics
The HD graphics add a modern twist to this classic.
Sound
A serene sound track that adds to the game's atmosphere.
Gameplay
Fast-paced, real-time strategy during both the single-player and multiplayer experience.
Overall
Age of Mythology is basically the same game it was many years ago, but with an HD facelift. But regardless of this fact, gamers looking to experience a compelling RTS game should look no further than Age of Mythology: Extended Edition.