December 31st, 2013 at 4:15 pm -
Project Zomboid is a survival horror game with a randomly generated open sandbox world with roguelike gameplay. The character creation process offers endless possibilities when designing a character. You can choose from a selection of predetermined classes such as the police officer and firefighter, to name just a few. Each character class deals in a specific expertise, which can include marksmanship, melee, etc.
Unlike traditional survival horror games, you do not start with any skill points to build your character. The only way to obtain skill points is to select negative traits from the skills list. Each negative trait that you acquire will grant positive points to spend on skills.
As odd as it may sound, some of the negative traits include being dyslexic, smelling bad and being a weakling. You can counterbalance these negative traits by spending positive points on skills to better your character.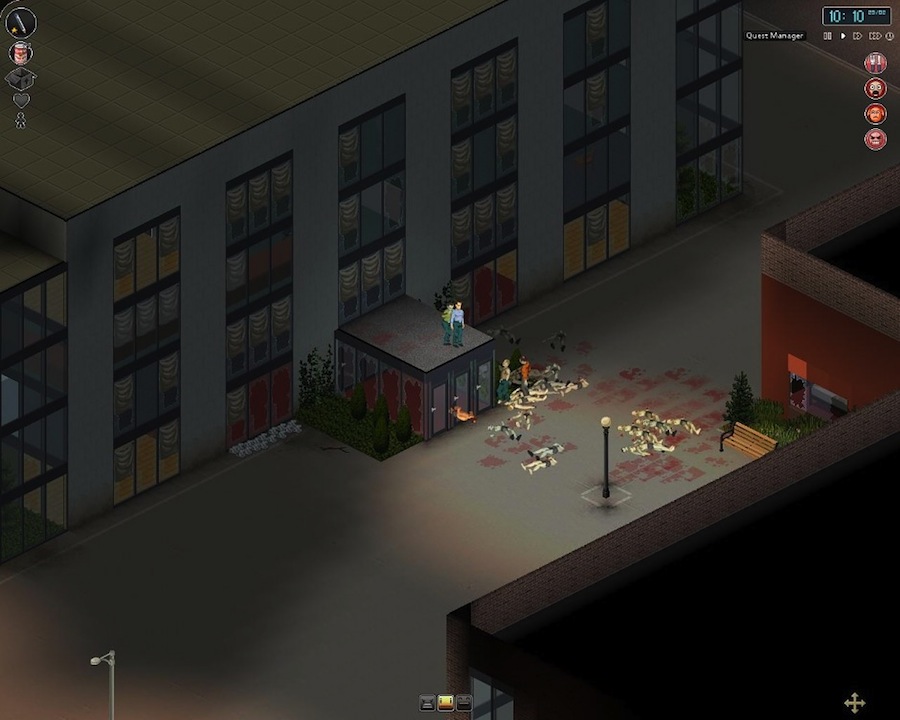 Additionally, you can select the 'Unemployed' tab if you would rather not choose any of the predetermined character roles. You can also decide not to select any additional traits (i.e. positive or negative). This can place you at a great disadvantage early on, but it's entirely up to the player.
Project Zomboid is the most diverse sandbox game I have ever played. Everything inside the game world can be used in some shape or form – wood can be turned into barricades; food can be cooked; and weapons and other materials can be crafted into something more useful. The list of items you can use is almost limitless. Plus, the world of Project Zombie continues to grow thanks to weekly patches and updates.
But aside from that, there is more to Project Zomboid's gameplay than just slaughtering zombies and surviving. You must learn to live inside the world and use whatever it offers along the way. Eating and sleeping are just two of the many problems you will encounter during your travels. The player also needs to grow their own food and scavenge locations just to find the bare minimum.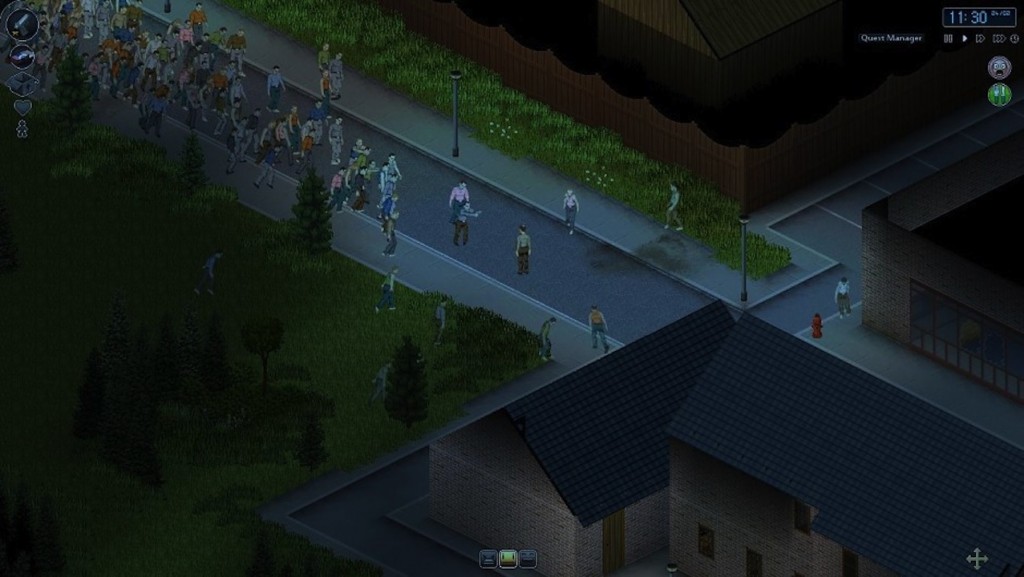 The game world isn't barren of life either –  there are plenty of NPCs that are trying to survive just like you. Finding these NPCs will greatly increase your life expectancy, especially if you decide to team up with them.
Combat is not only challenging, but it can also invoke feelings of fear when you encounter multiple zombies at once. Depending on the weapon you have equipped, an overwhelming combat scenario could be a death sentence for your character.
Project Zomboid includes three different game modes – Survival, Sandbox and 'Last Stand' mode. In Last Stand mode, you can load player-made mods or create your own.  So while the game is still an 'Early Access' title, there is already a growing community that is contributing add-ons and mods for players to enjoy.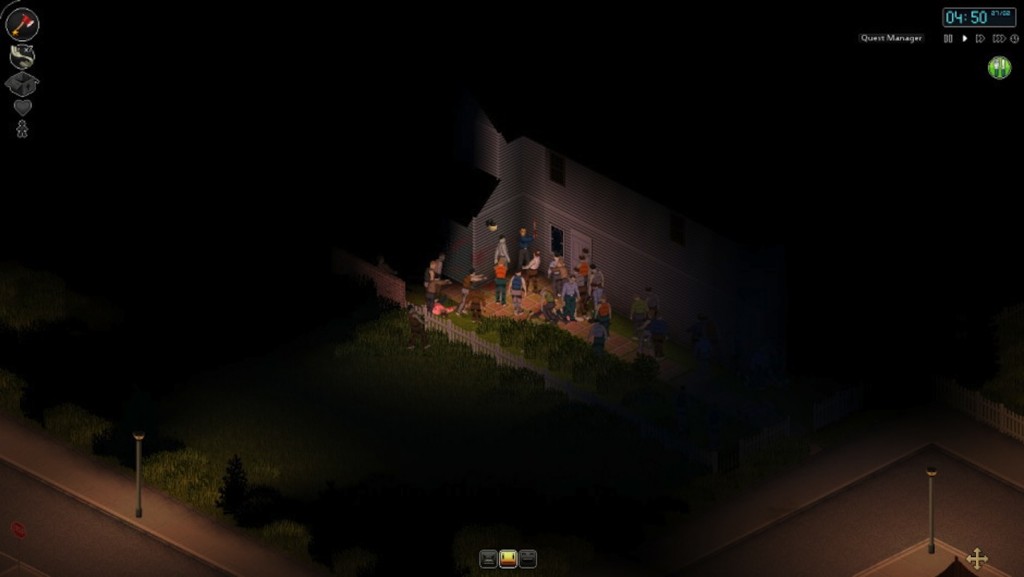 The music is epic in scale and really makes the player feel 'alone' while exploring the world of Project Zomboid. Even though NPCs do exist inside the game world, you spend a good portion of your time exploring the environments by yourself. The music conveys a frightening, isolated atmosphere that must be heard to be appreciated. It also keeps you on the edge of your seat because it makes you feel like something can happen at any moment.
There is an endless laundry list of high points that Project Zomboid brings to the table, but it's impossible to mention them all in a single review.  Still in the early alpha stages of development, developer Indie Stone Studios is working diligently to implement content that will improve the gameplay. But if Project Zomboid is already this good during the development phase, you can only imagine what the finished product will be like once it finally launches.
James 'Daripp3r' Pittaro
Platform: PC (Also Available for Mac and Linux)
PC System Requirements
Nb. This is an Early Access game. A demo has been provided so you can be sure the game runs on your set-up to your satisfaction.
OS: Windows XP, Vista, 7
Processor: Intel 2.77GHz Quad Core
Memory: 2Gb Ram
Hard Disk Space: 1.23gig
Video Card: OpenGL 2.1 compatible dedicated graphics card
Sound: OpenAL compatible sound card
Developer: Indie Stone Studios
Publisher: Indie Stone Studios
ESRB: N/A
Price: $14.99
Review Score
Graphics
The isometric graphics look incredible as the environments contain subtle touches and plenty of abandoned structures.
Sound
The music conveys a frightening, isolated atmosphere as the undead groan and moan after you.
Gameplay
Hands down the best gameplay of any survival/roguelike horror game; you will not find another game like it on Steam.
Overall
Project Zomboid has revolutionized the survival/roguelike horror genre with its crafting and survival system. Even though the game is brutally hard, it's a rewarding experience that will keep gamers glued to their screens. If you are a fan of roguelike and survival horror games, Project Zomboid by Indie Stone Studios is one game that you will want to add to your Steam collection.