December 31st, 2013 at 11:16 am -
The FIFA franchise by EA has been around since the 16-bit console era. The series evolved over the years as console technology made the transition from antiquated 16-bit hardware to 3D capable 32-bit machines. Panasonic's 3DO console – while a financial failure for many reasons – was the first console system where games like FIFA could shine with advanced graphics, realistic ball physics and improved computer AI. Over the years, few games have challenged the goliath of soccer games without leaving the fight bruised or even bloodied. Konami's PES series is an exception to this rule; it continues to gain popularity with no signs of slowing down.
With this year's release, PES 2014 has received some tweaks to improve gameplay.  Dribbling is automatic and speed can be increased by holding down R1. The ball can be played to a teammate by pressing Triangle, and pressing Circle can either 'plays a long ball' or 'crosses the ball'. Defense has also changed as you can press X button and R1 together to allow opponents to be jostled in an effort to steal the ball. By holding the X button and moving the left analog stick away, the player can use a defense player to get close to their opponent and steal the ball away. If you like to play dirty, you can tackle an opponent by pressing X button.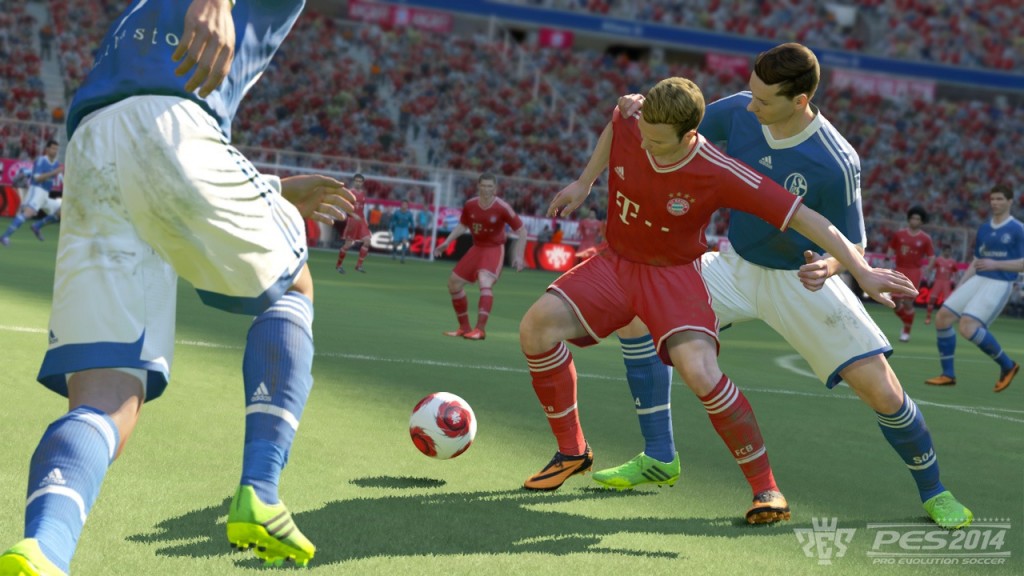 The Free Kicks system has also received an upgrade. During an offensive play, the left analog stick is used to adjust trajectory and the right analog stick controls the direction of your shot. Holding Square button also controls the power of the shot. Expert PES players can learn all these new features by using the Performance Training tutorial. Gamers new to the series can also benefit from the tutorial system as it teaches the basics of soccer.
While it doesn't have many to choose from, PES 2014 does include five manageable options from the main menu – Match, Football Life, Competition, Training and Edit. By selecting the Match option, you can choose to play an Exhibition match, play online via PSN or even watch an Exhibition match from the comfort of your couch. Football Life is the game's strong point as you can play from the perspective of both player and manager. From this system, you can manage a team, club or national side, lay out team plans and buy and sell players until you have a well-balanced team. If flipping through menus and managing a team isn't your thing, Become a Legend mode may be more to your liking as you control a single soccer player on his way to greatness.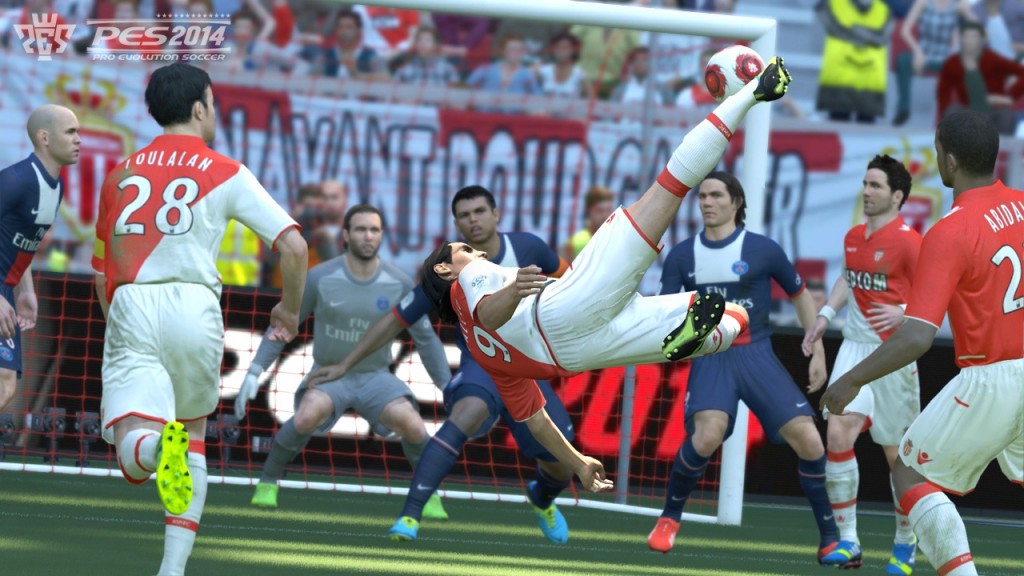 The TrueBall Tech system introduces improved physics to the series. Instead of your players sticking to the ball, they are treated as separate entities in relation to the ball. If you are not careful with your movement or how you're angled with the ball,  it could easily roll away from you as you try to avoid your opponents. This creates a level of realism never before seen in soccer games. The fluidity of your players supersedes anything ever experienced, making it more challenging to move the ball from one end of the field to the other. This is not a complaint; it ramps up the difficulty and really immerses you in the experience.
Konami's decision to use the Fox Engine (first designed for Metal Gear Solid V) has really benefited the series. Graphical improvements abound as player uniforms flap realistically during matches and replays. During closeups, the Fox Engine even shows players with unshaven faces, showing the individual stubbles on their chins and cheeks. Even the fans sitting in the stands move more fluently as they explode into a fervor over their favorite team. The overall presentation is incredible, and it looks fantastic on Playstation 3.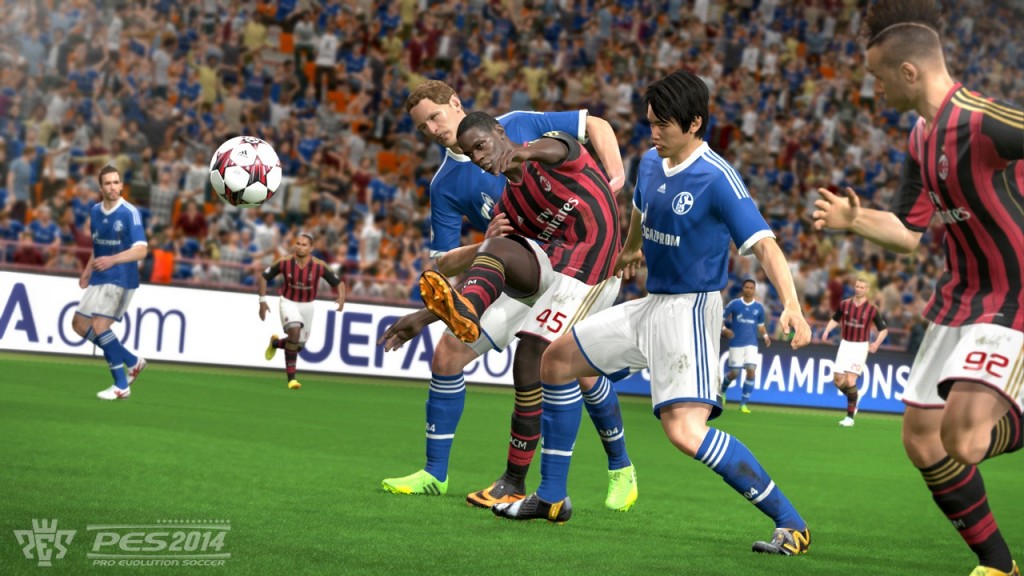 With upgrades aside, there is one glaring flaw with this year's release of PES – the soundtrack. The only sound track available in PES 2014 is the licensed public domain track Guantanamera; nothing else was included. The game does encourage the player to import their own music, but that is not the point – a game like PES should come with more music to compete with EA's FIFA, which already contains sound tracks from indie bands such as Crystal Fighters and Grouplove. Konami should take this into consideration when developing future releases of PES.
PES 2014 is a solid sports title with a strong line up of licensed soccer teams. And thanks to this year's updates, and the inclusion of the Fox Engine, the PES series is guaranteed to have a bright future alongside EA's FIFA. As it stands, soccer fans will enjoy the improvements and enhanced graphics that PES 2014 offers; it's the best release in the series as far as this reviewer is concerned.
Mike Pittaro
Platform: Playstation 3
Developer: Konami
Publisher: Konami
ESRB: E (Everyone)
Price: $49.99
Review Score
Graphics
The Fox Engine provides incredibly realistic graphics.
Sound
Compelling sound effects that immerse you in the game.
Gameplay
This year's addition of PES benefits from realistic ball and player physics.
Overall
Soccer fans will find that PES 2014 is every bit as good as FIFA 14.