December 3rd, 2013 at 3:41 pm -
What would you get if you were to combine Diablo with a MOBA-style game? You would end up with Forced by developer BetaDwarf. Forced comes with both offline and online campaigns, but be forewarned –  the game relies on co-op gameplay and requires additional teammates to complete. It's possible to complete the single-player campaign without assistance, but not without being frustrated.
Since your character starts at a low level, it's difficult to fight some of the creatures you first encounter. But once you have enough battles under your belt, and have strengthened your character and have unlocked enough abilities, the game becomes far more manageable as a single-player experience.
The story behind Forced is straight-forward – you are placed in the role of a slave that  must win back his freedom by fighting various enemies inside an arena. There are no prizes to win;  you must simply survive. The only way to succeed is to defeat your adversaries or be killed in the process.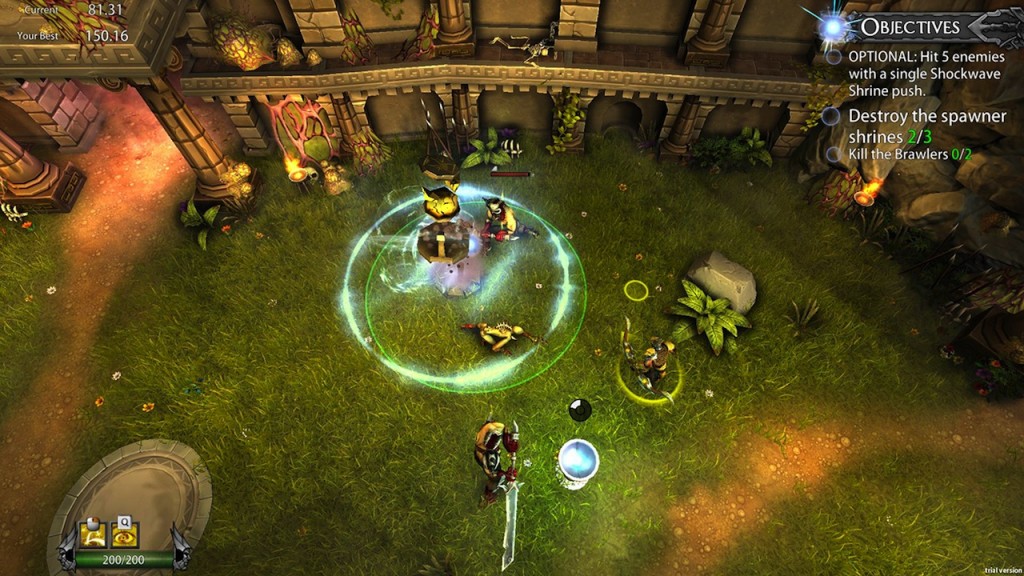 Forced doesn't play out in chapters like most action RPGs; you must complete a series of trials to progress through the game. These trials require the player to do more than just defeat enemies. There are a multitude of puzzles that must be completed. These puzzles can range from destroying certain statues to using your spirit mentor in specific ways to accomplish tasks. At the end of each trial, you are rewarded crystals that are used to upgrade your character's talents. Additional talents unlock as you play through the game.
Before the start of each trial, the player can choose between four classes – Range, 1h Melee, 2h Melee and a DPS (i.e. rogue-style) class. Since all classes benefit from the class the player is currently using, it is possible to play a different class later without having to start over again. Forced allows the player to return to any previously completed trial to help build your character, but this will only get you so far.   Each trial rewards a specific amount of crystals that are based on a strict set of criteria. For example – completing a trial in a short period of time will grant you additional crystals.
The single-player campaign takes advantage of an online leader-board that keeps track of all your trial scores and compares them to top ranking gamers. Aside from the competitive edge the leader-board provides, the single-player experience can be very difficult to play and it can be challenging  to level your character (especially if you are a newcomer to this style of game). Basically, Forced is far more manageable as a co-op experience.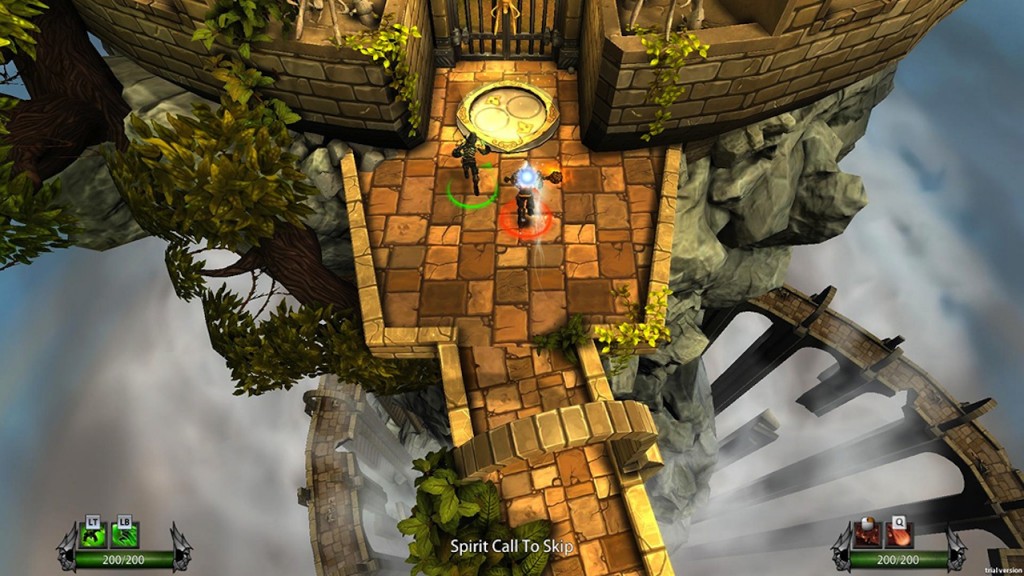 Filled with fast-paced action and plenty of puzzles, Forced is an action RPG that is more enjoyable when played cooperatively. It is strongly recommended that you not only use, but complete the beginning prologue tutorials. These will help immensely in teaching you the fundamentals of combat and grasping the game's basic puzzles.
While an acquired taste, Forced is a good game that offers a fantastic online co-op experience.
James 'Daripp3r' Pittaro
Platform: PC (Also Available for Mac)
PC System Requirements
Minimum:
OS: Windows 7, Windows 8
Processor: Intel Core 2 Duo, AMD Athlon X2, or equal at 1.6GHz or better
Memory: 2 GB RAM
Graphics: DirectX 9.0c-compatible, SM 3.0-compatible
DirectX: Version 9.0c
Hard Drive: 5 GB available space
Sound Card: DirectX 9.0c-compatible, 16-bit
Developer: BetaDwarf
Publisher: BetaDwarf
ESRB: N/A
Price: $14.99
Review Score
Graphics
Absolutely stunning environments and character models.
Sound
Impressive voice acting and narration; it really helps the characters come to life. Plus, the sound track is downright epic.
Gameplay
The single-player campaign falls a bit short. However, Forced benefits from online co-op play.
Overall
The single-player experience is not as entertaining as online co-op, but it's still satisfying nonetheless.