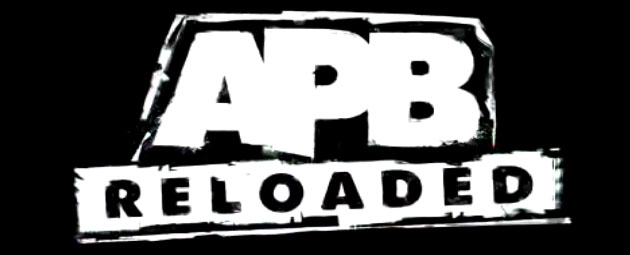 December 9th, 2011 at 3:22 pm -
GamersFirst, a leading publisher of Free2Play massively multiplayer online games, announced today that the Company's blockbuster third-person shooter, APB Reloaded, is set to hit store shelves tomorrow, December 9 at major retail outlets in North America.
"APB Reloaded takes another giant step today with the release of the retail version of the game packed with extras and unique items," said Rahul Sandil, SVP of marketing and business development for GamersFirst. "We appreciate the hard work of our distribution and retail partners bringing the game to all major outlets just in time for the Christmas holiday season."
Additionally, the Company also announced that APB Reloaded has launched the first version of a brand-new gameplay experience called the Fight Club. Now players can experience faster-paced APB action at the push of a button, and drop in to short-form battles emphasizing player communication and small unit tactics. In this first incarnation the fight club game mode puts players in fights to the finish in a mid-city construction site and at a secure shipping yard.
"Our developers and designers at Reloaded Productions have been working hard for months to create a series of new game play experiences that will let APB players take their custom characters and gear and use them in completely new ways," said Bjorn Book-Larsson, COO/CTO of GamersFirst and the head of Reloaded Productions. "The first incarnation of the fight club game mode is a stepping stone to an expanded system that eventually includes bi-weekly fight club challenges and a whole series of new clan-focused activities and events, where clans can challenge each other in specific areas of the city, and set the parameters of their fights for clan supremacy."
"We expect to expand the system to eventually include a lot of different types of Deathmatches, Territory Control and King of the Hill modes that will be fast, invigorating and engaging from the moment each fight starts, as an alternative to the 'open-world mission' modes that were the key feature of the Open Beta version of APB"
Exclusive Virtual Items and Services for Retail Edition
APB Reloaded's retail edition is a value-added DVD-ROM for Windows XP/Windows Vista /Windows 7 and can be purchased for a suggested retail price of $29.99 USD. Available at Best Buy, GameStop, Target and Wal-Mart locations nationwide, the APB Reloaded retails edition bundles premium service, an exclusive weapon and vehicle in order to better equip Criminals or Enforcers as they start down their path of infamy. Each retail copy of APB Reloaded will include:
◊

30 days of account wide Premium service, providing players with faster reputation and experience gains, more in-game currency rewards and a 20 percent discount in the Armas Marketplace, APB Reloaded's in-game cash shop.

◊

500 G1 Credits, redeemable in the Armas Marketplace.

◊

A faction-specific Cisco Z180 sports car. This all-wheel drive vehicle provides players with a fast, maneuverable and durable ride especially designed for mission in the mean streets of San Paro.

◊

And the exclusive Magnum ACT-44 Last Stand secondary weapon, a powerful, permanent handgun with great stopping power available to all characters on the account.
Additionally, players can also minimize their download and installation process, allowing them to jump into the battle for San Paro that much faster.
Fight Club: The APB Reloaded Experience Refined
As San Paro falls further into chaotic disarray, Criminals and Enforcers are searching for that one advantage to tip the scales into their favor for control of the city. In APB Reloaded's new gameplay experience, players can chose to fight over two of these key advantage points within the current districts. Be it controlling the Waterfront District's Baylan Shipping to control the influx of contraband, or to hold the high round of The Beacon, a partially-constructed high-rise hotel stronghold, players fight in classic Deathmatch and King of the Hill missions to determine the victorious faction. Closed off from the rest of their respective action districts, Fight Club provides fast-paced visceral combat for up to 32 players at a time, delivering a distilled, potent smaller-scale version of APB Reloaded's brand of open gameplay.
In the world of San Paro, Criminals and Enforcers battle in an open-world environment to control territories, commit or stop petty crimes, and gain notoriety within their own organizations. Be it on foot or from the driver seat, APB Reloaded melds player-on-player combat within the immersive world of a city on the edge of total chaos. Powered by Epic's Unreal 3 engine, APB Reloaded features a robust set of customization tools second to none, providing gamers the ability to create the exact look of their in-game avatar, character symbols, clothing and even customize cars they drive.
Screenshots: