December 22nd, 2010 at 12:30 am -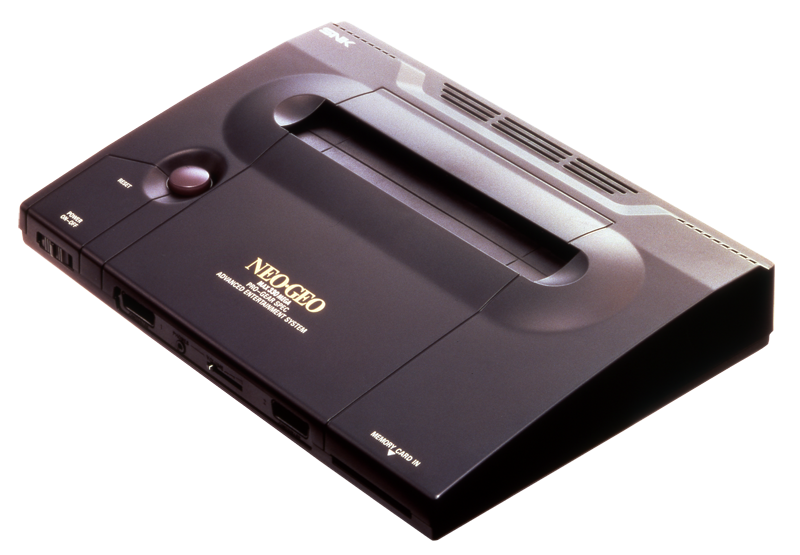 The Neo-Geo will forever be remembered for its incredible line-up of arcade titles. Unforgettable franchises like Art of Fighting, Fatal Fury, Metal Slug, Samurai Shodown and The King of Fighters pioneered the arcade industry in the 1990's.
Despite being very expensive, the Neo-Geo AES (Advanced Entertainment System) brought the arcade experience home to gamers. While it wasn't compatible with the Neo-Geo MVS (Multi Video System) coin-op, the games released on the AES were identical to their arcade counterparts. The experience was nothing short of spectacular.
The Neo-Geo continues to live on, even in the 21st century.
To celebrate the Neo-Geo's 20th anniversary, SNK-Playmore launched its "NEOGEO" Station on the Playstation Network today. The Station will act like a central hub for all current and future Neo-Geo releases. As of 12/21/2010, these are the Neo-Geo games currently available at the Station:
FATAL FURY (PSP 12/21)
ALPHA MISSION II
THE KING OF FIGHTERS '94
SAMURAI SHODOWN
BASEBALL STARS PROFESSIONAL
MAGICIAN LORD
METAL SLUG (PSP 12/21)
LEAGUE BOWLING
SUPER SIDEKICKS
ART OF FIGHTING
As the aforementioned list indicates, SNK-Playmore will be releasing PS3 and PSP versions of every Neo-Geo game published. The pricing does vary per platform:
Pricing:
Playstation 3 $8.99 per title
PSP $6.99 per title

Playstation Plus Members Save:
Playstation 3 $7.19 per title
PSP $5.59 per title
A discounted 'NEOGEO Station' Game Bundle containing all 10 Playstation 3 games is scheduled to launch at $79.99 on Jan 4th, 2011 (which is a $10 savings). Plus, you will receive an official SNK Custom Theme exclusive to the bundle.
NeoGeo Station Launch Trailer:

Metal Slug PSN Screenshots:
Samurai Shodown PSN Screenshots:
Alpha Mission II PSN Screenshots: