November 15th, 2010 at 9:23 am -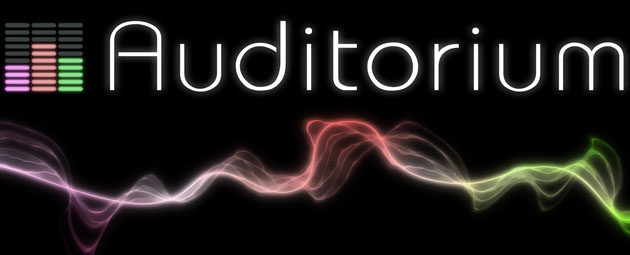 Zoo Games today revealed that the award-winning music puzzle game, Auditorium, coming to PlayStation Network on November 23, 2010 will feature twice the content as the original game, as well as new 3D and PlayStation Move support.
Originally a popular online and iPhone game from developer Cipher Prime, Auditorium is a captivating game of discovery and play that takes players on a visual and audio journey as they guide a constant stream of tiny moving light and sound particles into Audio Containers that create harmony as they build an orchestrated soundtrack. Seamlessly mixing enchanting audio layers and iridescent graphics with creative and challenging gameplay, Auditorium invites players to explore and use their intuition.
Auditorium now offers two game modes: Auditorium Classic, the original playlist of 72 levels, and the all-new Auditorium Modern, an exclusive playlist for the PSN game that offers 78 brand new levels and music, providing players with double the amount of creative musical puzzles.
For those with 3D televisions, Auditorium includes subtle stereoscopic 3D support to add a whole new dimension to the visual experience of the game.
Auditorium also fully supports the PlayStation Move controller. Instead of manipulating the Flow with the left analog stick and shoulder buttons, players have the option use a single Move controller to direct onscreen controls to guide the Flow.
Auditorium was discovered through Zoo Games' indiePubGames.com community site as part of an independent game development competition. Rated "E" for Everyone, Auditorium will be available this holiday season on the PlayStation Network for $9.99.
Screen shots: