October 25th, 2010 at 10:56 am -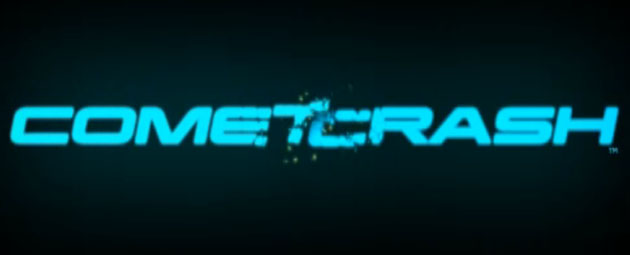 Pelfast, a critically acclaimed independent developer, today announced Comet Crash: Bionic Swarm, the first official expansion pack for the innovative and popular downloadable PlayStation 3 tower defense title Comet Crash. The highly anticipated expansion will collide with the PlayStation Network throughout Europe in November to deliver players an armory of enhancements to take the fight to the alien-infested comets swarming toward the home world. The Bionic Swarm expansion adds over 50% more content with new gameplay features, 16 new levels, and 10 battle maps across two new environments. Comet Crash: Bionic Swarm will be available for North America and Europe in the PlayStation Network store.
The original Comet Crash, created by Pelfast's dynamic three-person team, won critical raves and player popularity with its fresh approach to the tower defense genre, allowing players to attack the enemy as well as defend their base.
In Comet Crash, players must use everything at their disposal, including an array of high-tech weaponry and their own strategic brawn, to stop the rush of enemies from destroying their base. Unlike traditional tower defense games, players must then rally their own forces and launch offensive strikes against the alien threat, bringing real-time strategy to a new level by blending classical tower defense gameplay with offensive counterattacks and dynamic AI.
Bionic Swarm ups the ante with new levels, maps, and environments that challenge players to find new strategies to overcome behemoth swarm creatures, kamikaze drones, and even long-range nukes.
Players will find they need fresh tactics to solve these new levels, and new features such as enhanced research upgrades and nuclear silos, provide a stellar reason for fans and newcomers alike to launch back into the cosmos.
Screen shots:
Comet Crash: Expansion Pack - Coming to PSN - Screenshots

,