April 22nd, 2010 at 10:26 am -
Wanted Dead, Not Alive – Lead and Gold: Gangs of the Wild West Prove a Success
NEW YORK – April 22, 2010 – Lead and Gold: Gangs of the Wild West, the team based third person shooter, was released via Steam on April 8, 2010. In celebration of its launch, the development team at Fatshark developed two promotions to share with the Lead and Gold community, "Kill the Fatshark" and "The Fastest Gun on Steam."
After a full week of competition, Paradox Interactive reported that roughly 1.5% of the community have managed to kill a "Fatshark" and unlocked this unique achievement. While the one week promotion has ended, players are encouraged to keep their eyes open for any future Fatshark sightings and claim their respected bragging rights.
"I've never had so much fun being killed," said Martin Wahlund, CEO of Fatshark. "We are glad to see so many players participating."
Steam player "Trenk" is wanted dead or alive. Currently the #1 player on the leaderboards, "Trenk" is the fastest gun on Steam. Each week, the highest scorer on Steam's avatar is placed in a "Wanted" poster located on the wall in one of the maps. If Trenk maintains his/her #1 position, Fatshark will up his/her bounty.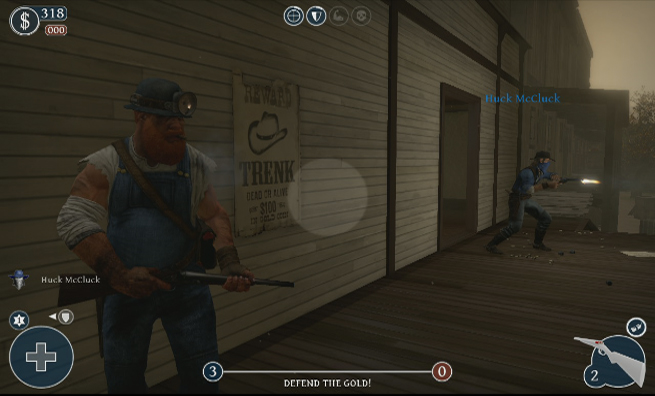 "The Steam release has not only been a great success, but the promotions have added a whole new level of excitement. We are looking forward to the upcoming PlayStation release" said Mattias Lilja, Producer at Paradox Interactive.
For more information on the game, join the Lead & Gold Facebook fan page, visit www.leadandgold.com, www.fatshark.se/leadandgold/ or follow the game on Twitter @leadandgold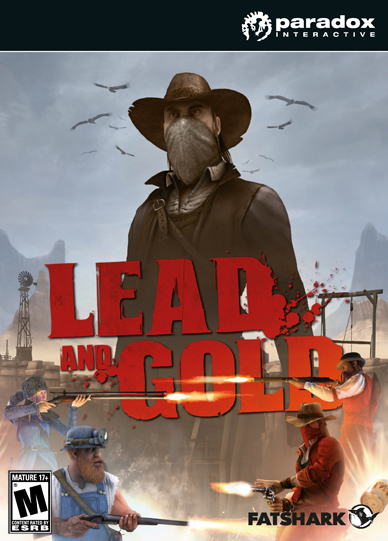 About Paradox Interactive
Since 1999, Paradox Interactive has been a leading global developer and publisher of PC-based strategy games. World-renowned for its strategy catalog, the company holds a particularly strong presence in the United States and Europe. Its steadily-growing portfolio includes originally developed titles such as the critically acclaimed Europa Universalis and the Hearts of Iron franchises, as well as publishing titles such as the Elven Legacy series, Mount&Blade and Majesty 2. Paradox stands poised to make an explosive entry onto consoles during 2010 with the release of Lead and Gold: Gangs of the Wild West. For more information, please visit www.paradoxplaza.com and follow @pdxinteractive on twitter.
About Fatshark
Fatshark is a Swedish game development studio located in Stockholm. Comprised of experienced and skilled developers, the team members have been involved in the Swedish game development industry from its humble beginnings to its current elevated position.
In addition to their previous experience, the Fatshark team has continued to evolve being involved as subcontractors in a number of AAA titles for consoles as well as for PC. Follow Fatshark at twitter, www.twitter.com/fatsharkgames