February 9th, 2010 at 3:03 pm -
Dirt 2 is like flying twisted metal at over a hundred plus miles per hour, in-your-face racing goodness. Codemasters really designed a winner when they developed Dirt 2; there hasn't been anything released yet that can touch this off-road rally racing game (except the original Dirt, but I am sure you've figured that one out already). Codemasters has gone beyond the expectations of the original Dirt (not to down play Dirt, it was a very nice title), but to place it into perspective; they have right the wrongs and improved Dirt 2 by one hundred and ten percent.
i
Dirt 2 begins with you as a lonely rookie trying to make your mark in a league of pros, but unlike other racing games that force you in one direction, you are free to do whatever you like. Once you complete the starter races, Codemasters doesn't keep your training wheels on for long like in some racing games. The game begins right away and gives you the option to go any way and race any event you like. This is rather nice; you don't waste a lot of time and are able to jump right into things.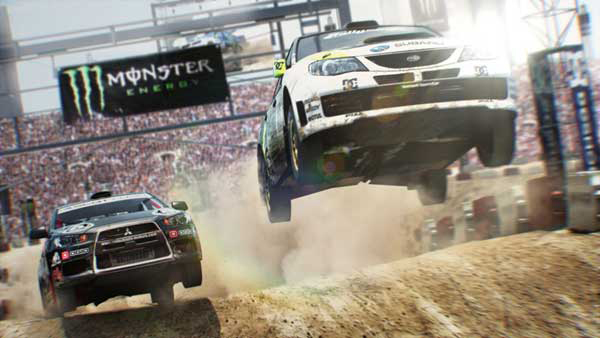 And mixing it up you will. Spanning eight different locations, you will have a slue of races and different events to partake in (everything from gate crashers to rally racing). There is no shortage of fun. The non-stop action will keep you at the edge of your seat. After the first handful of events, you will begin to open what is called "Throw Downs" where other Pro drivers start to recognize you as an up-and-coming Pro. You will be expected to place your reputation on the line to prove you have what it takes to play with the big boys.
By building your 'rep' and completing the Throw Down Challenges, you will earn a roster of friends (meaning the other Pro racers) to team up with for events and also as co-drivers for selected races. As you level up, you will earn reputation for each race. Eventually you will unlock X-Game events, the entire reason for competing against the Pros in the first place.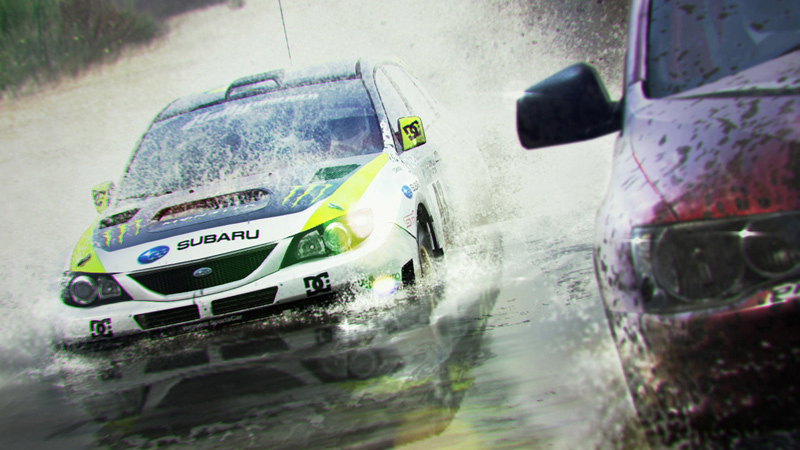 There are around ten different vehicles per race type from Subaru to the Nissan 350z, so you are bound to find a vehicle that will suit you. It can be hard to figure out which vehicle fits you because the stats are all fairly equal. One nice feature is the ability to upgrade you car for different events without having to continually buy newer vehicles for each event. There is a very small tuner option that will allow you to tune each car with a few modifying options.
You have to keep in mind that Dirt 2's gameplay is more arcade in style than a full-blown racing simulator. Having the ability to tune your vehicle is a nice feature, but not really needed.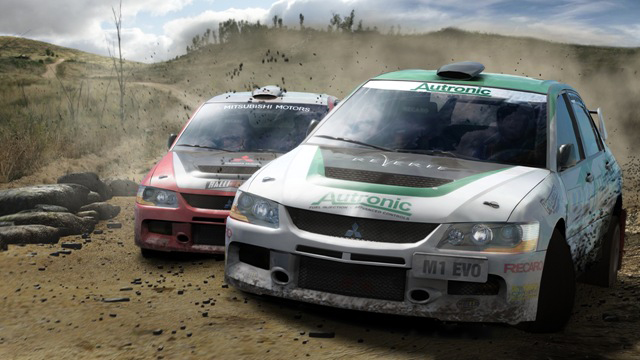 While you can't tune every aspect of your ride, you can select from Liveries to customize the outside of your vehicle. There is also a collection of dashboard and rearview mirror toys to customize the inside of your vehicle's interior. There is still enough here to keep the tuner fiend in you happy.
The graphics are stunningly beautiful and realistic in every aspect. Shadows reflect off the hood of each vehicle and dirt collects on the car itself. The locations you visit are breathtaking. At one point I was watching one of my replays after finishing a race and thinking to myself that it was like watching an actual race on TV.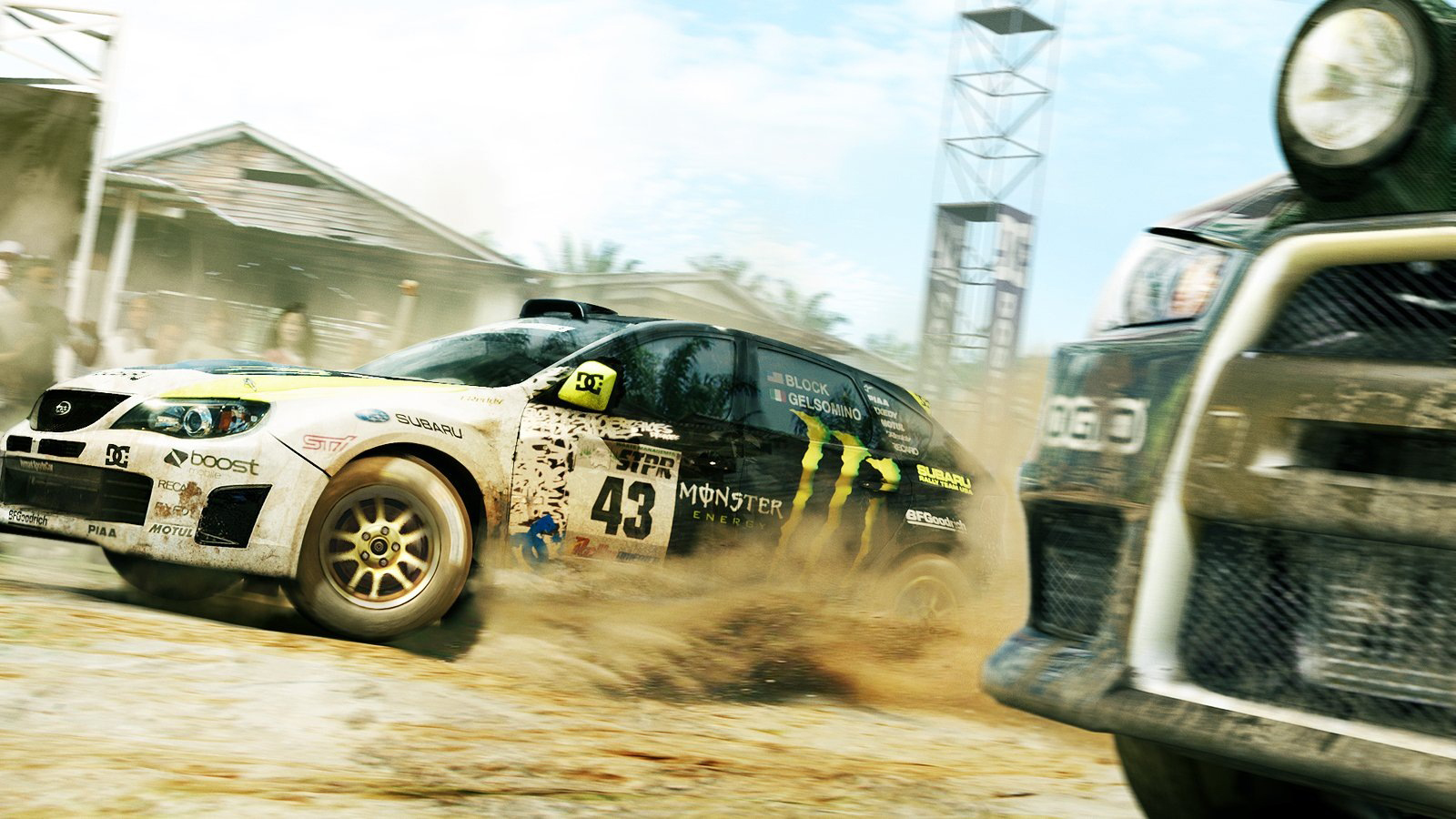 What makes Dirt 2 so enjoyable is how the AI will make mistakes and errors in judgment while you're racing. This adds to the realism that most racing titles are missing in today's market.
The offline campaign feels more like an online experience with real players because of the realistic AI, and it's a remarkable experience. As a rule, the AI in most racing games follow a set pattern or rubber band line and never stray from that pre-determined path, and this makes for a very dull racing experience. This is a refreshing change from the other racing titles that I have played in the past.
Codemasters has also added the flashback or rewind feature in Dirt 2. This feature will allow you to rewind a bad corner or a failed takeover attempt.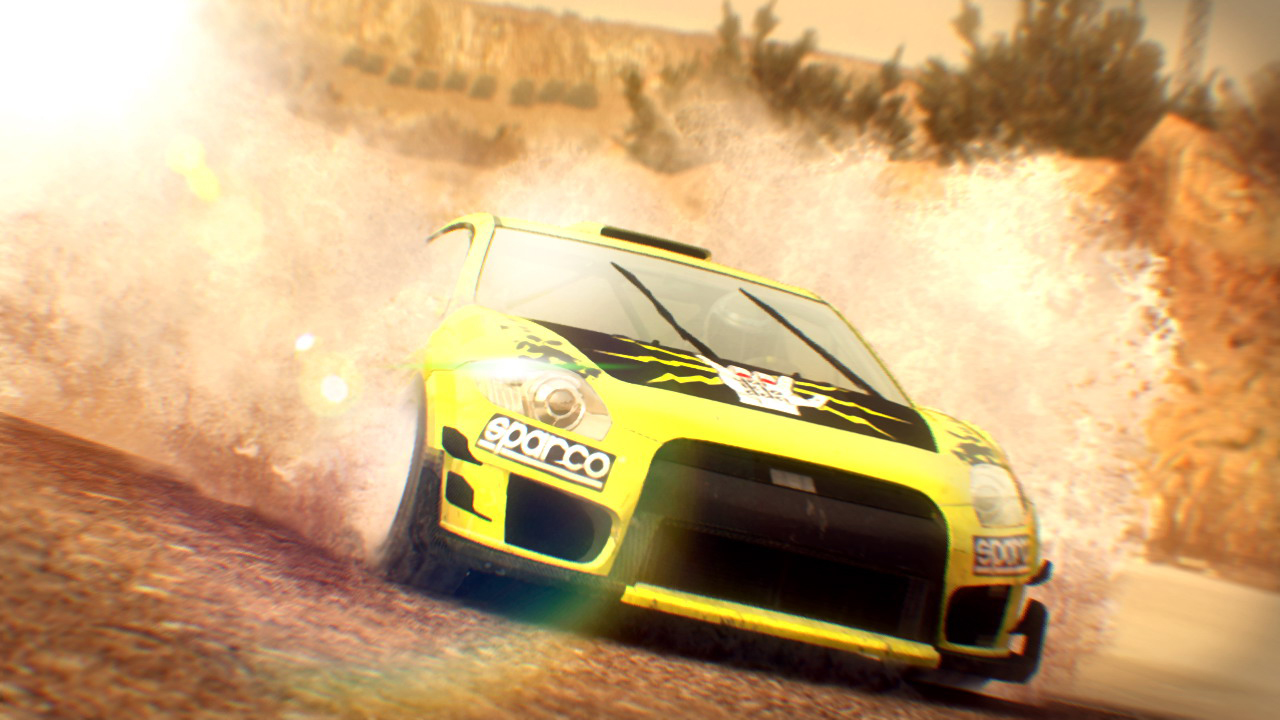 The controls are as smooth as butter. Pulling off drifts and hair-pin turns can be done with ease. Granted, Dirt 2 is no simulator, but the controls would make you think otherwise. Once the single campaign is all said and done, you will be investing many hours of your time enjoying what online has to offer.
Dirt 2 offers an endless amount of customization. You can build any type of event from the ground up and add as many features as you want; such as certain types of car classes or having it configured for anything goes. But keep this in mind; if Dirt 2 thinks that you might have an unbalanced event, you will be given the choice to either ignore the warning and continue or correct the issue(s) at hand.
There is one small thing that bothered me. There is no option to use your own music while driving. It's a very small issue, so it's not a deal breaker by any means.
There is a hot track list in Dirt 2 that is still stuck in my head. Dirt 2's music ranges from alternative-rock to a punk type of beat. The music is only played before and after races, with some music playing in between races when you're picking your events.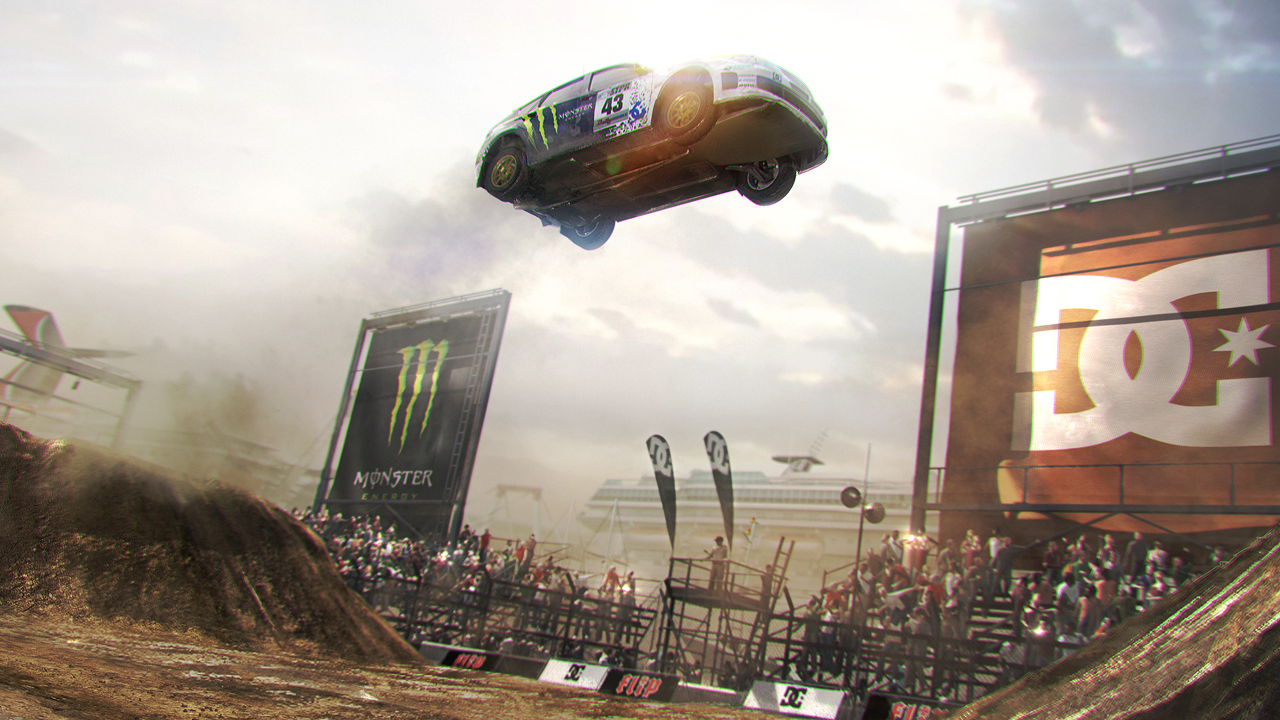 Other than the one small issue stated above, I had no complaints about Dirt 2. It is well-rounded, and one of the best off-road racers available today. The only thing I can say now is, "Where is Dirt 3?" Dirt 2 makes you crave more.
Pick up a copy of Dirt 2 today, and get Dirt if you haven't already. I guarantee that both will be an action-packed roller coaster ride until the very end.
Score: 9 out of 10
James 'DaRipp3r' Pittaro
Developer: Codemasters
Playstation 3