September 24th, 2009 at 4:33 pm -
ZOMBIE APOCALYPSE NOW AVAILABLE
ON XBOX LIVE® ARCADE AND PLAYSTATION®NETWORK
Players Conquer Undead Forces in Konami's New Downloadable Game
Konami Digital Entertainment, Inc. today announced the availability of Zombie Apocalypse for Xbox LIVE® Arcade and the PlayStation®Network. In this action-packed arcade style shooter, players struggle to stay alive while battling evil zombies in order to save the world and mankind.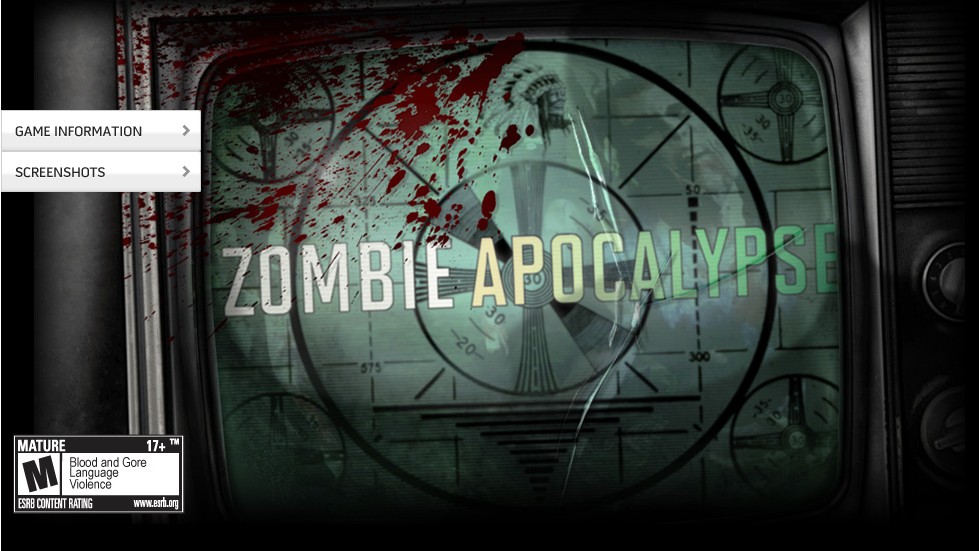 In Zombie Apocalypse, gamers must plot a course through seven different environments and battle through 55 days of combat without succumbing to the zombie forces. Armed with an arsenal of firepower, players can choose from up to 11 varied weapons, such as hunting rifles, flamethrowers and teddy bears packed with C4 explosives to test their dual analog stick shooting skills. For daring players, chainsaws and environmental hazards can also be employed to annihilate large masses of the brutal undead.
If players prove successful in their mission against the zombies, they will be able to relive the apocalypse in seven new game modes. Gamers may also choose to seek help in their fight by utilizing multiplayer capabilities that allow up to four shooters to take on the zombie resistance locally or co-operatively online.